The Project: take in and shorten a reception dress that was covered in beads and sequins. For an out-of-state bride getting married in a couple weeks.
This dress is a very silky, loose-woven chiffon and is cut on the bias. It's hard to tell how it will lay on the actual wearer, because the drape of it will be different on anyone who puts it on.
I pinned it on the bride-to-be and determined that taking it in in the sides would make the most sense at the back-center zipper.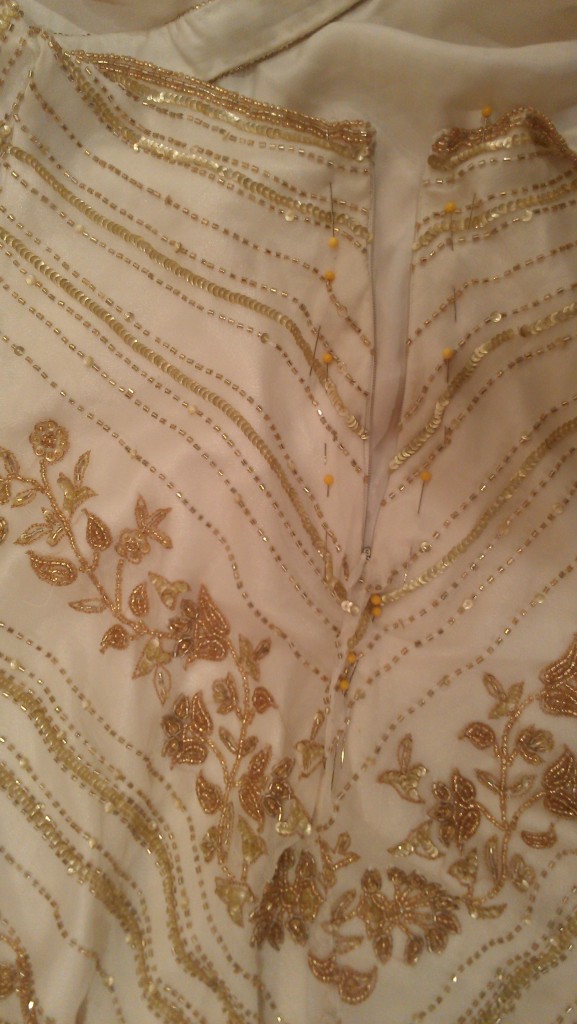 Once I delved into it, I discovered there was no machine sewing to be done, pretty much anywhere. I removed the zipper and replaced it by hand: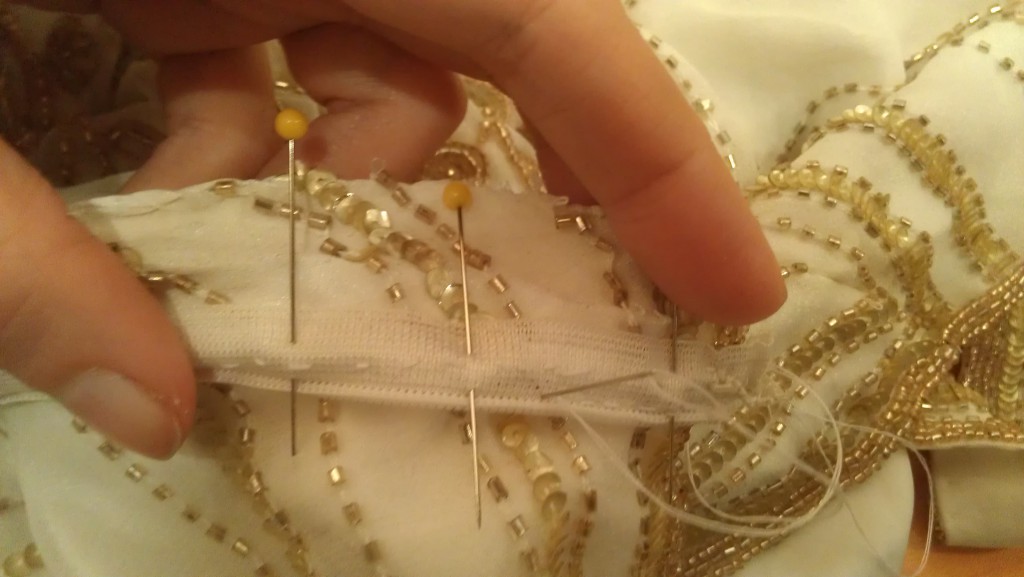 Working with this dress was incredible. It's hard to tell how much of the beadwork was done by hand, and despite some scrutiny by both my designer-creator friend Denise and myself, we couldn't come to any solid conclusions.
The periodically interspersed sequins into the lines of seed beads are a nice touch: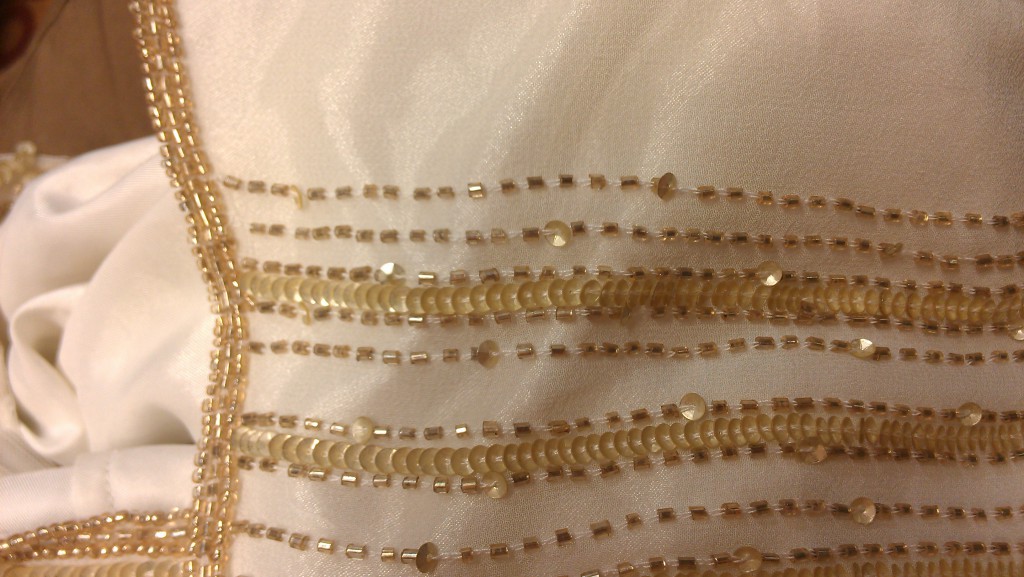 Look at this and keep in mind that it is done on the bias on the shiftiest, slidingest chiffon: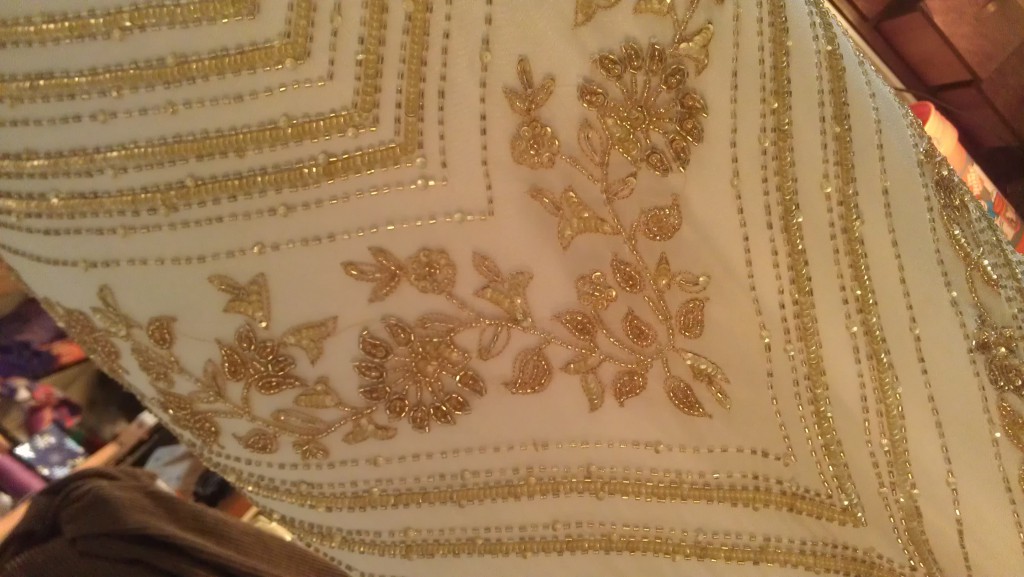 Seriously: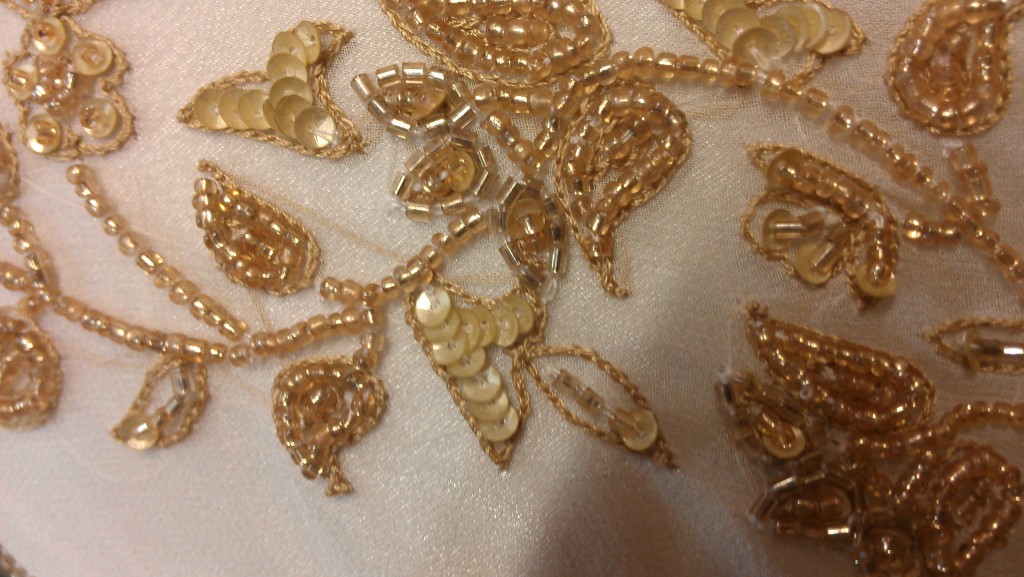 Remember this is not an applique. And it isn't backed with stabilizer: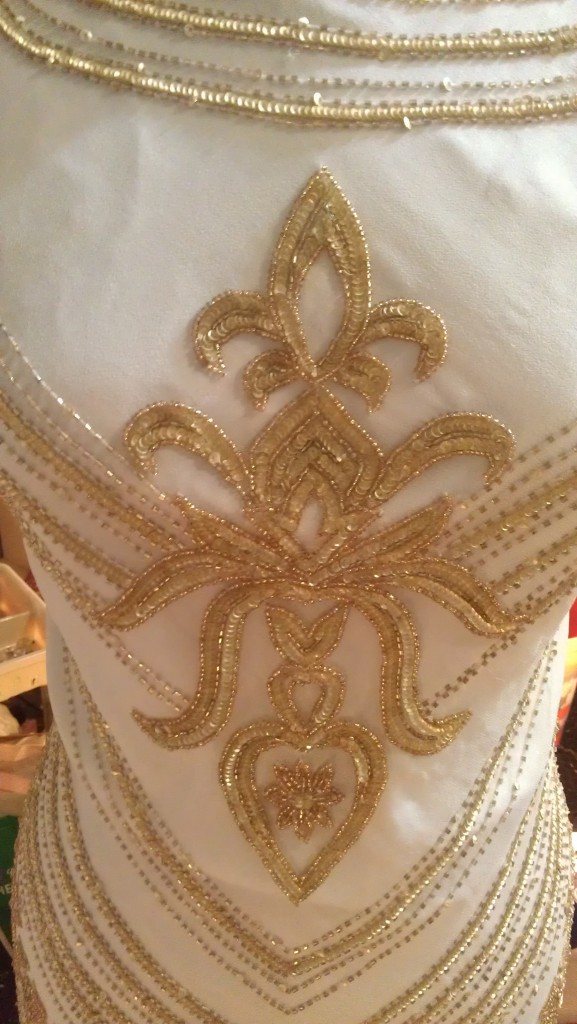 I had to find a balance between getting both edges right up on top of each other to hide the invisible zipper vs. making the beads lumpy against the edge or getting them too close to the teeth: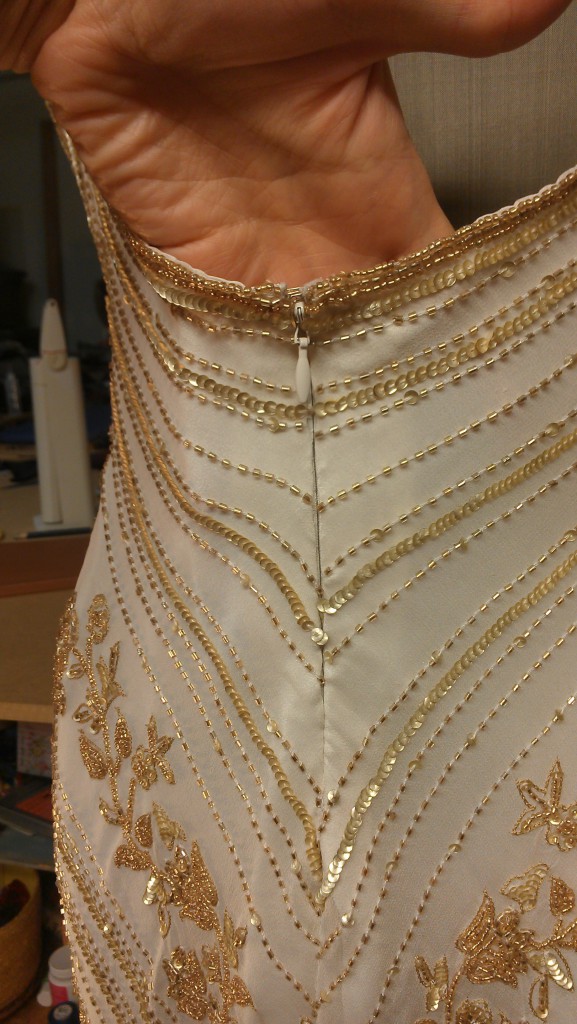 Here it is finished, hand-sewn hem and everything: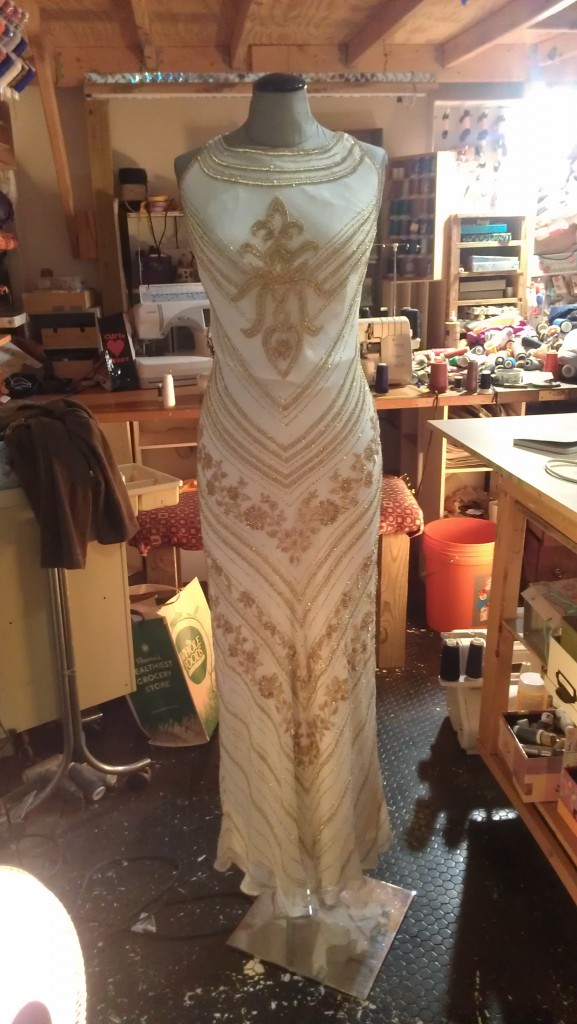 Added drama: despite planning to go to the wedding, I figured with something this last minute and this important, I'd better not be responsible for hand-delivering it and not losing it in transport. I could so see sleeping in late and missing the plane. So I sent it by Fed-Ex so it would arrive 2 or 3 days before the wedding.
I hadn't paid attention to the tracking number and was out and about without the receipt when the groom called to ask about the dress's whereabouts. Since I'd paid by debit, the tracking number was luckily listed in my online bank summary, and we discovered that some weather conditions (neither rain, nor snow, nor sleet, nor hail, my butt) had held it up–to the extent that it arrived shortly after I did.
Which doesn't necessarily mean that we'd have been better off with me hand-delivering it; I've heard too many stories of items being stolen off planes, and after our adventure in ridiculousness in flying Spirit, I wouldn't have gotten off that little toy plane too surprised if all my luggage had been replaced with a sack of potatoes.