Here is a lot of thread: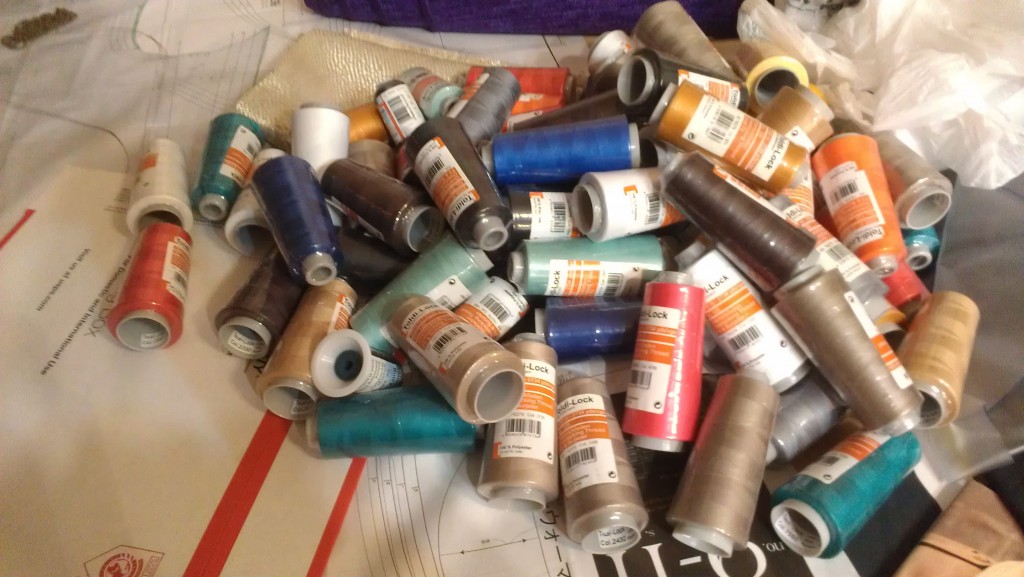 This isn't the largest quantity of thread I've bought in one go; I was actually sort of disappointed with myself. There was a half-off thread sale that coincided with a 10% total purchase coupon, so I stocked up and bought the store out of black, white, and brown. Which means that I can postpone setting up a wholesale account and buying it directly from the manufacturer for a little longer.
I actually prefer Maxi-Lock, but this is what Joann's carries, so it's more Toldi-Lock for now.