I made an emergency tablecloth today for a show this evening.
Serge and topstitch a seam down the middle, then cut off 5-6 inches on each side to keep the seam centered.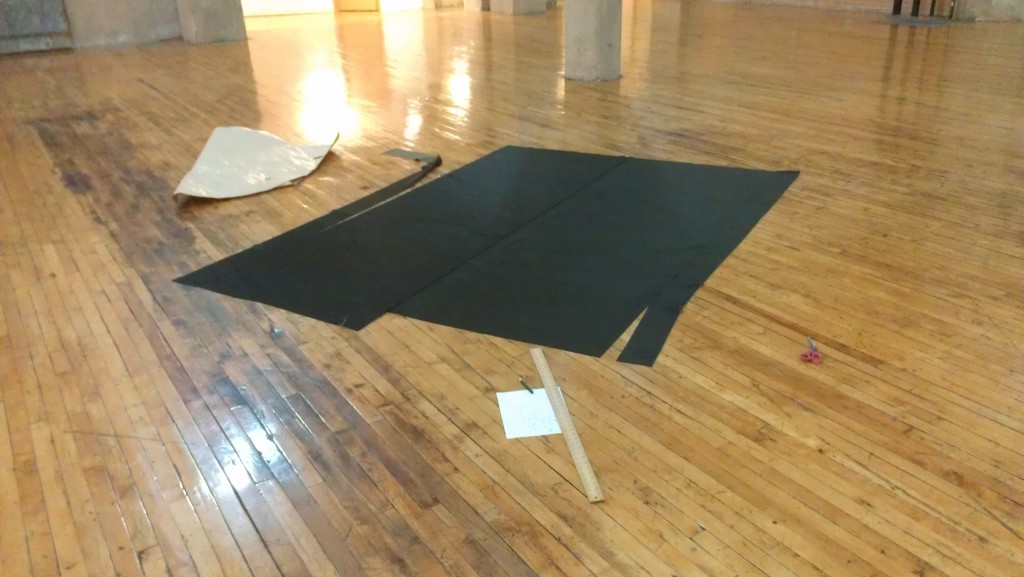 I prepared a paper template to round the corners. I've tried to do a rounded tablecloth without a template before, and also without coffee fairly early in the morning (my version of morning). The curve wound up getting cut into the fabric backward . . . always better to be more careful than clever.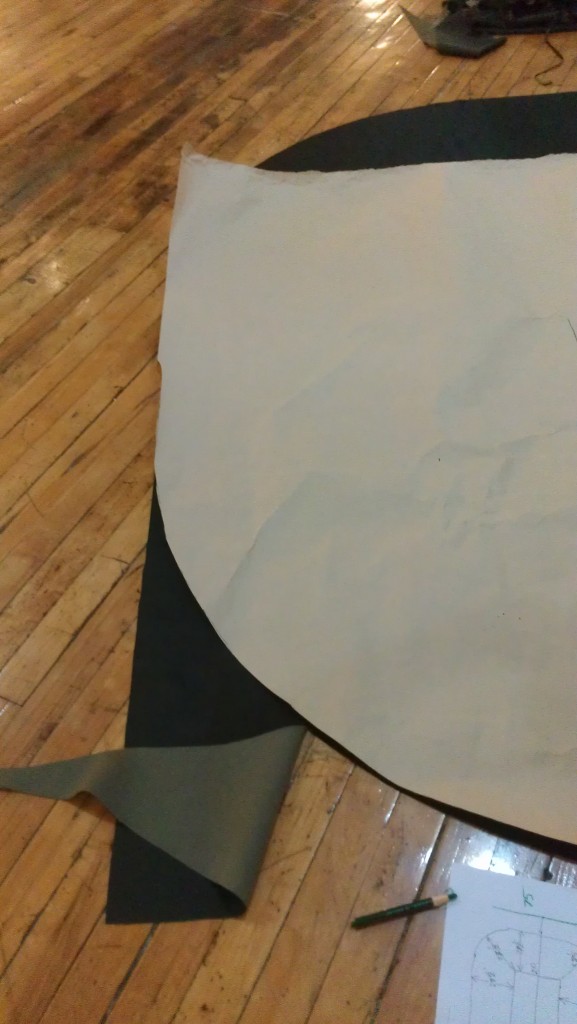 While cutting out, I said hello to a handful of humans, two dogs, and someone I kind of know, but didn't know she sewed. She was wearing a shirt of her creation and asked for assistance with making another one.
Ahhh, I love the atrium!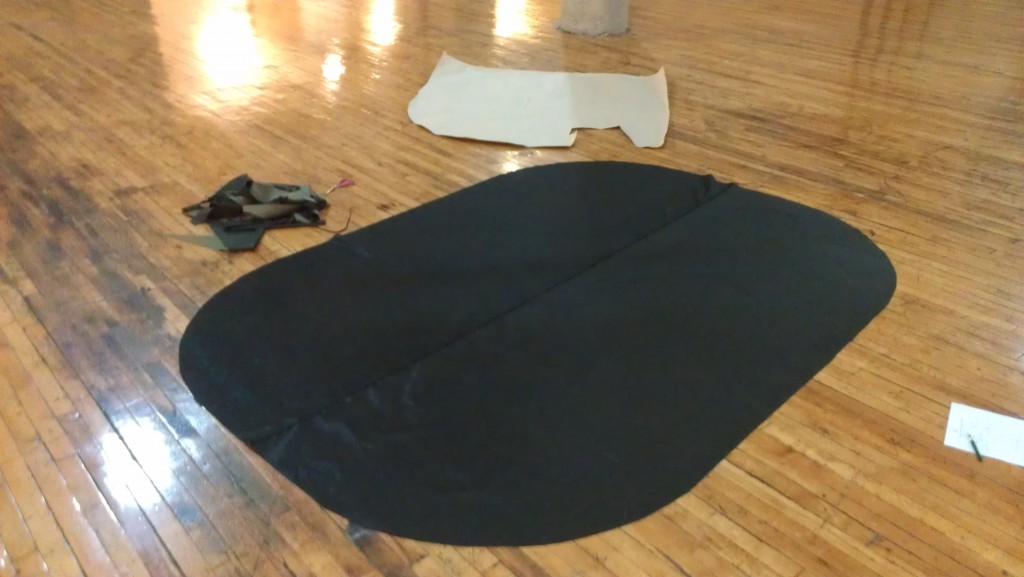 And apparently other sewers do, too, as someone else had left this behind: