The Project: The slinky dress worn by Sigourney Weaver in Ghostbusters.
I whipped out my copy of Ghostbusters to get a good shot of the dress, as all the ones online show her sitting down. Here she is showing off her new look to Bill Murray: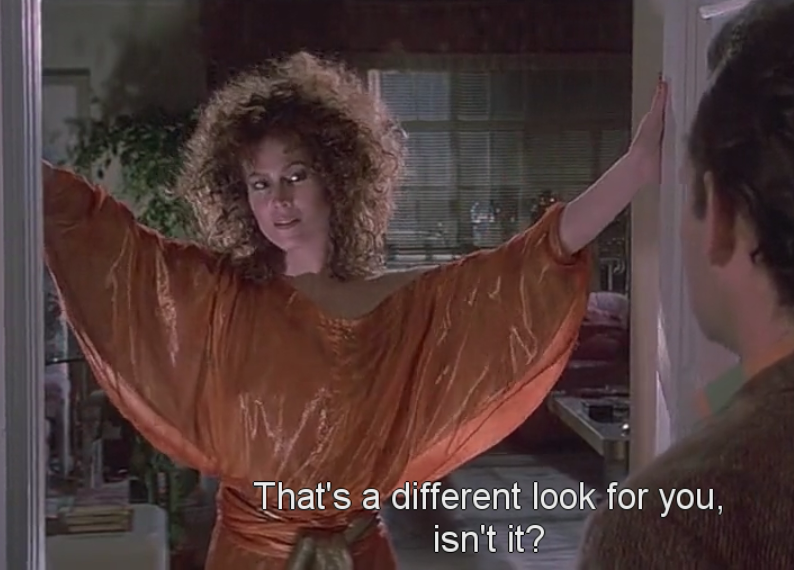 And a convenient possession pose that shows more detail from a different angle: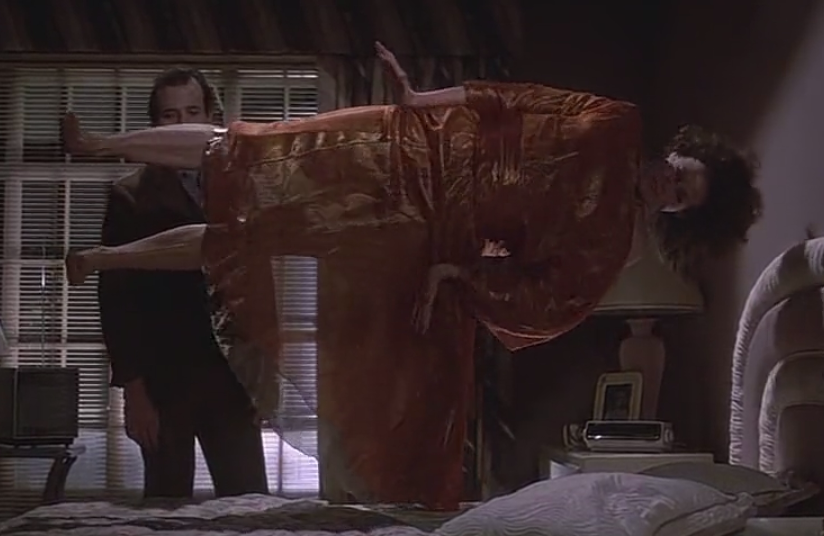 Bill Murray can be seen examining the technique used to hem her lined skirt.
One of my clients commissioned me to make this for a relative who lives in California, and told me that its future owner was about my size. Convenient! I learned to sew on that size!
I draped the pieces on myself and decided to make it a shirt and an elastic-banded skirt for more size-range, with a whole lot of belt to cinch it at the waist.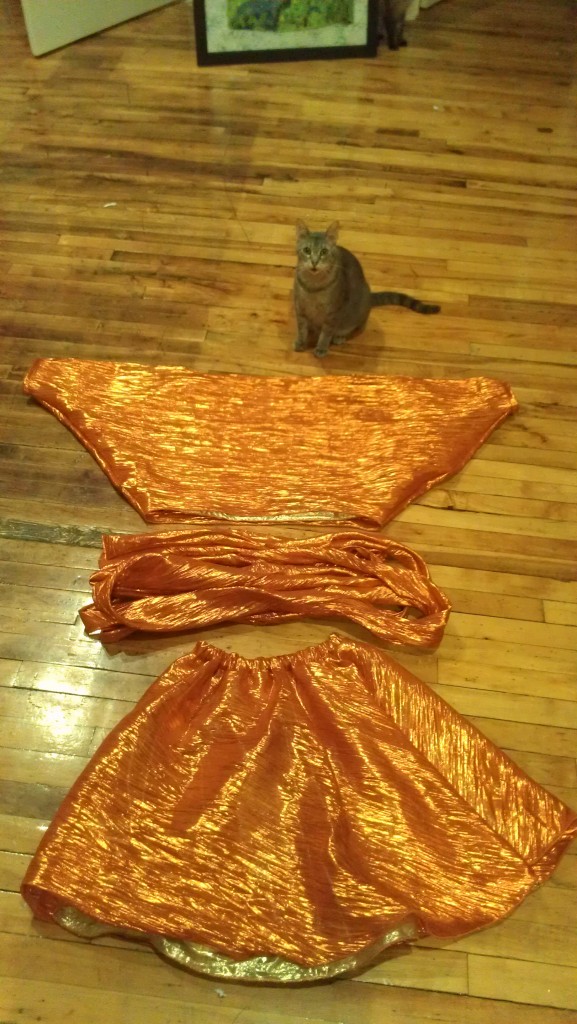 I made the gold lining smaller for the top and cut the skirt at a different angle to maximize the movement and make it a little more obvious that it's got two layers.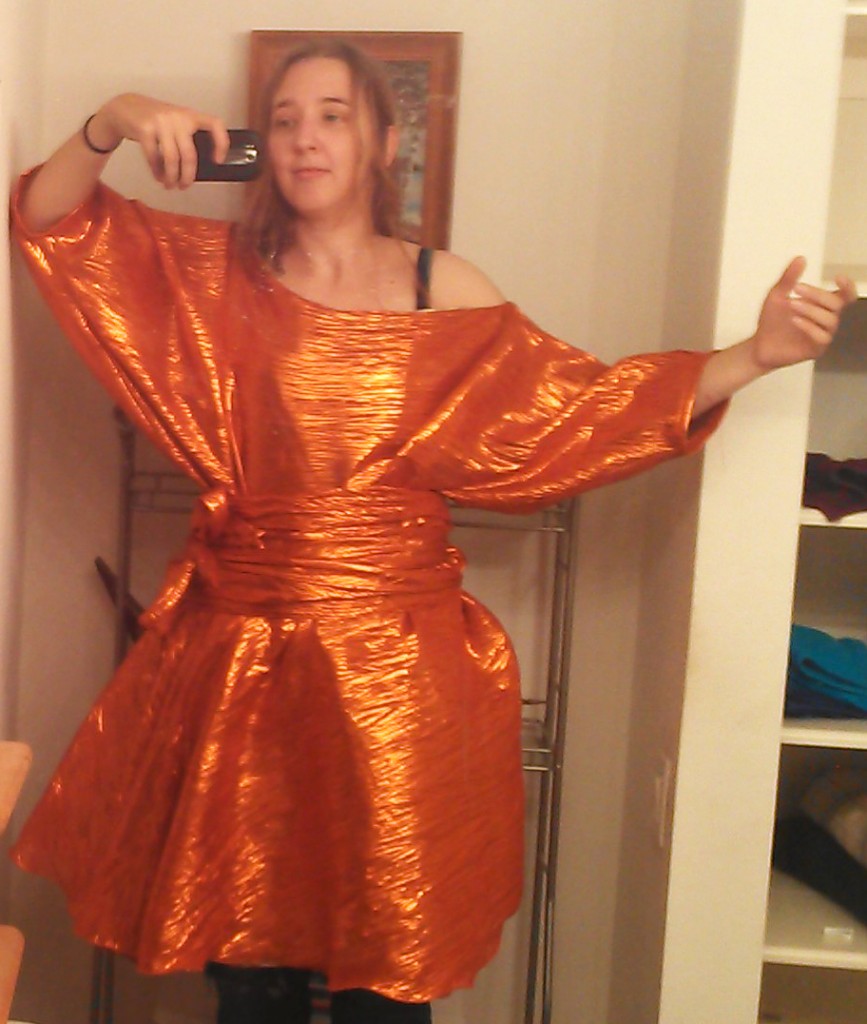 The fabrics used were tissue lame and crinkled tissue lame, so they puff out instead of draping nicely and looking wispy. I also tied a large bow on the belt because I was feeling too lazy to style the belt during the testing process.
I put it in these bags for transport because it was for a party: