It's that time of year again! Velcro strips! There is a long, multi-person, multi-step process to creating and assembling the deceptively simple-looking panels that adorn Cartier store windows and interiors. Part of that is stitching sticky-back velcro onto rectangles of fabric.
My part of the process is longer than would be obvious due to periodically having to stop and rub alcohol on my needle. With needles that have a groove on the back and not just the front, this has to be done every couple panels, and quite a bit of glue can/has to be scraped off with a fingernail twice per panel. I found a brand of needle with no groove on the back, which stores significantly less glue, but all that glue has to go somewhere. And that is into the machine and along the bottom of the presser foot. So I need to pull apart my machine and scrape all the glue and sticky lint out at least once and probably twice whenever there's a complete panel-changeout for all stores.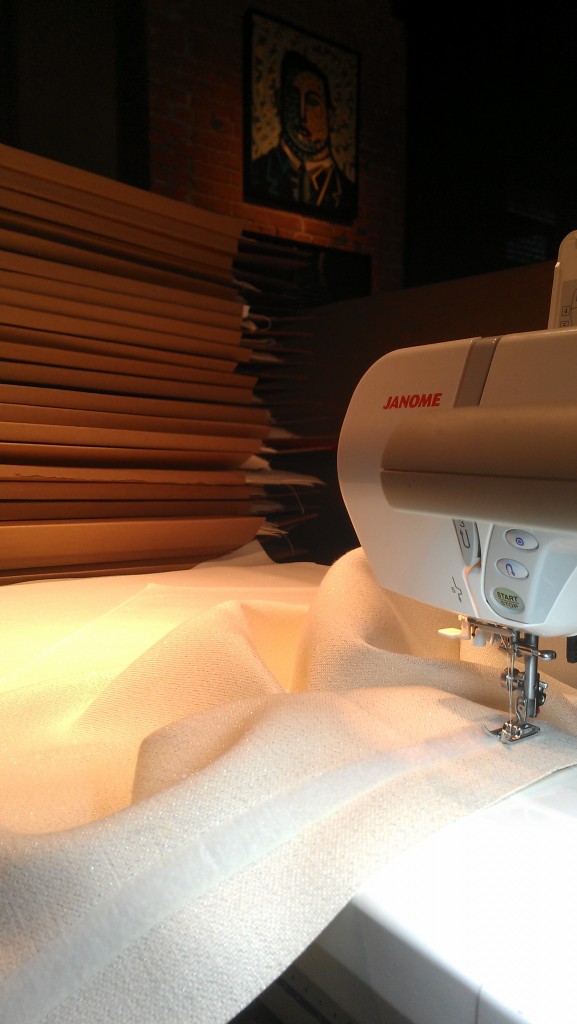 All those thin boxes stacked in the back left are different stores (though some large stores have two boxes).
This is about half the stores we do, done ones on the right, to-do on the left, under the cat: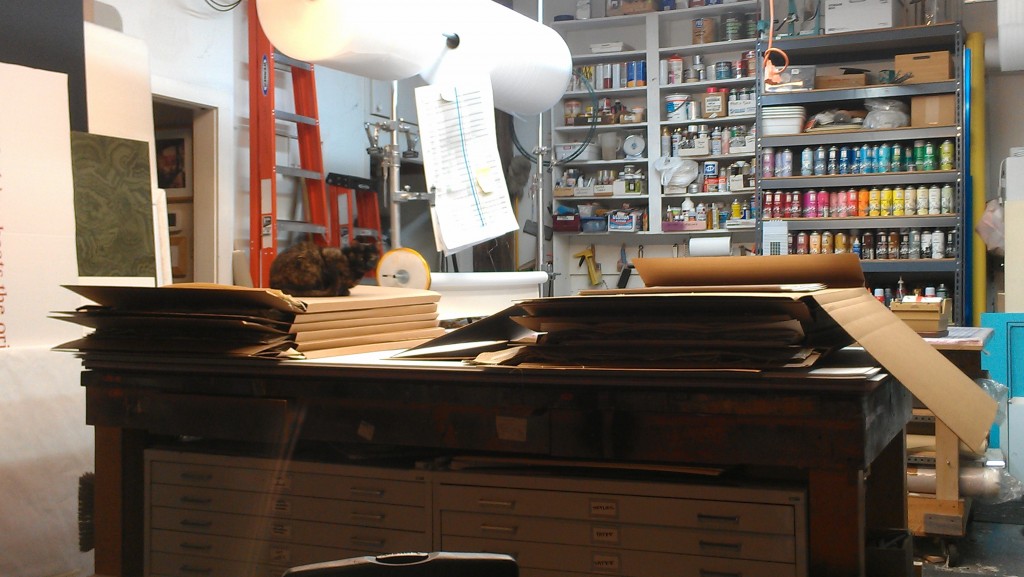 Several hours later: