The Project: giant blades of grass
Foam tubes covered in more foam to make them thicker. The two foams had been glued together, then separated exactly one night before I went to cover them with the fabric: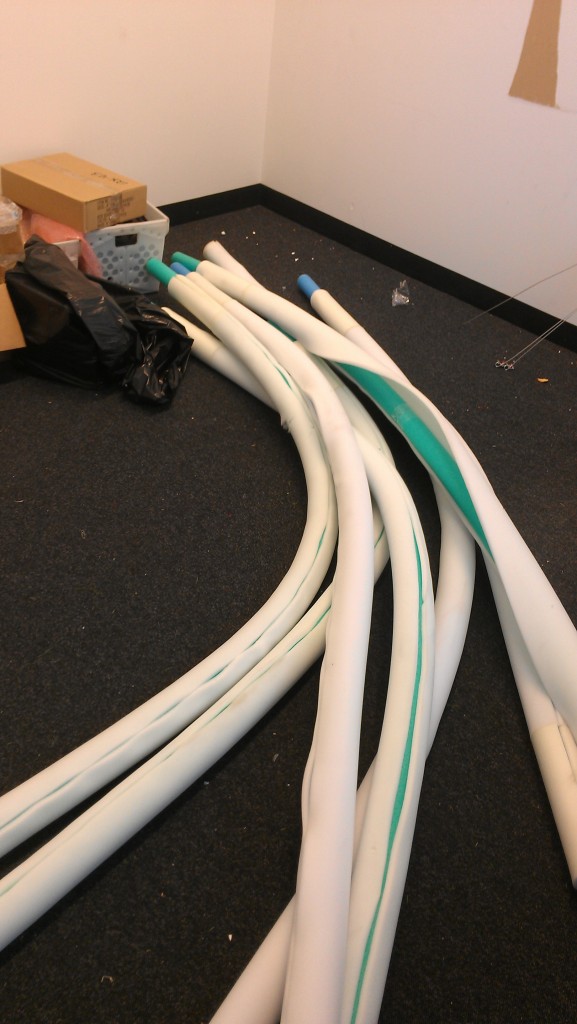 The fabric socks, as previously pictured in a teaser blog entry: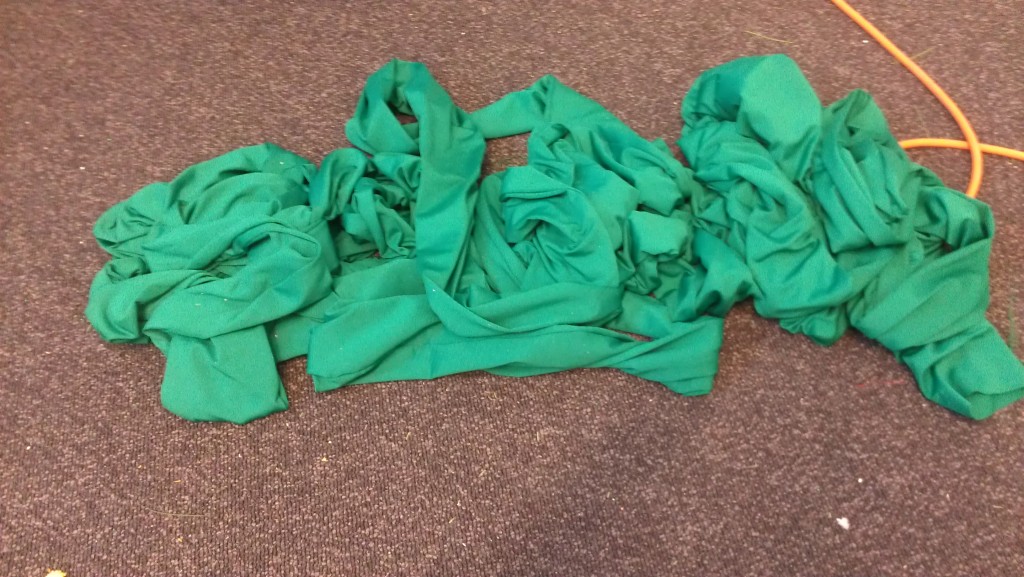 Here's the first end result–I had thought the ruching was for all the foam tubes, but it was not intended for the grass; just for the vine part. It was delightfully Dr. Seuss-y this way, but that wasn't what we were going for.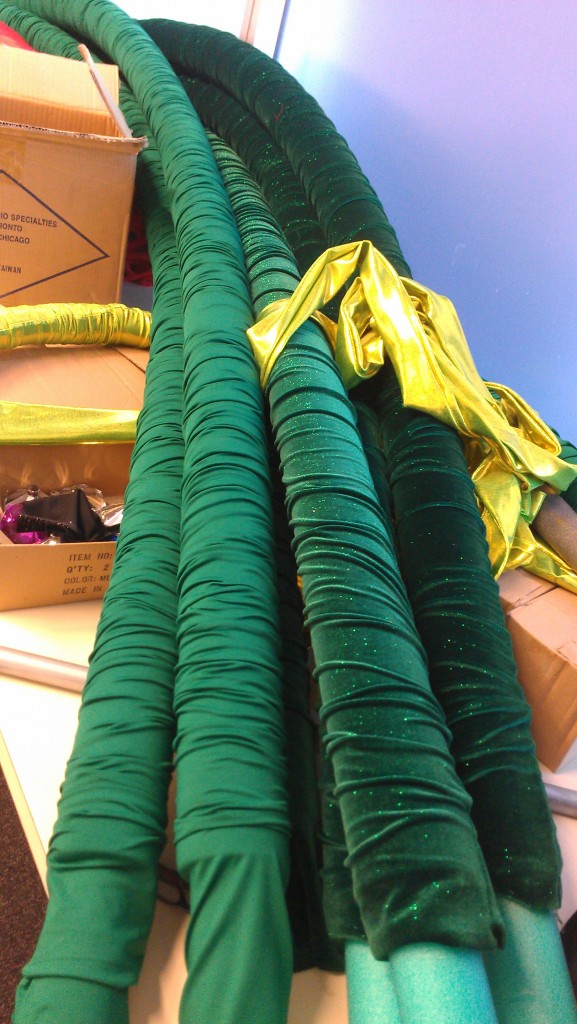 I put pieces of pipe inside the foam to make it stiff, which made it easier to pull the fabric on. The vine: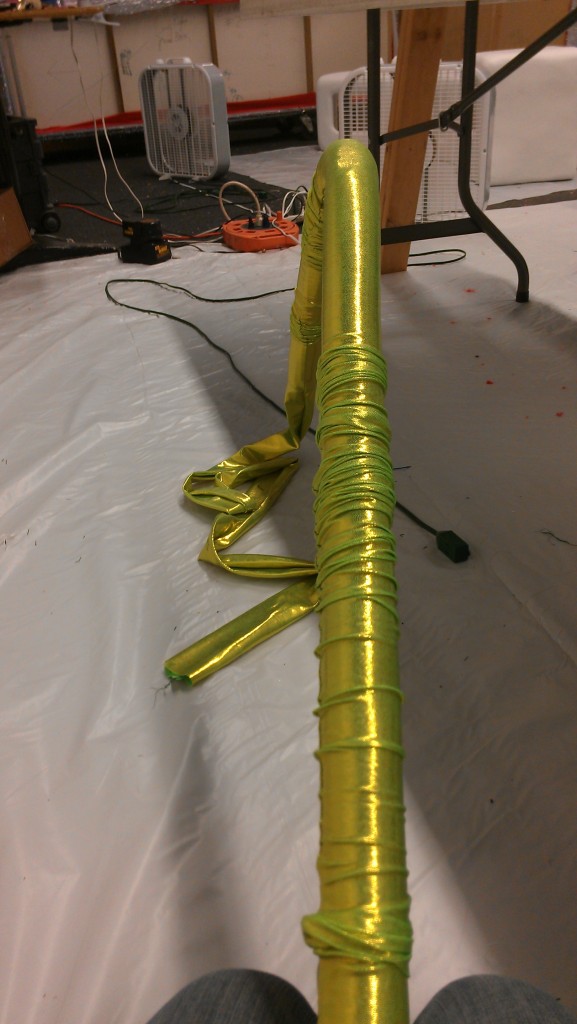 Here they are in the window: