After a long and fruitless search for the perfect end tables for my living room, I finally decided to make my own.
I had two sheets of plywood intricately cut into small pieces by a patient Home Depot employee: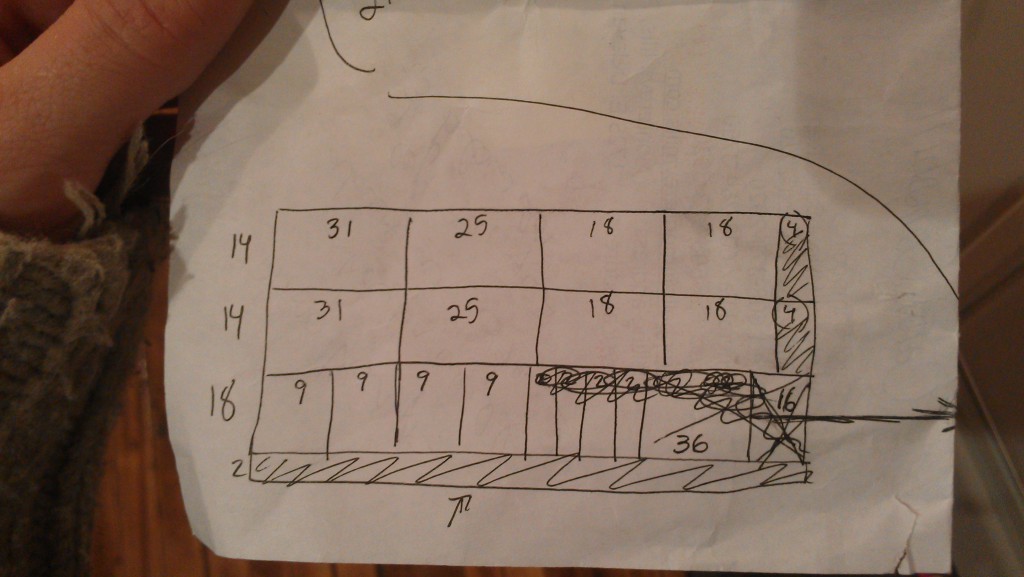 (Some of the cuts were also for an couple extra shelves in the kitchen.)
Assembled, and half-done with the first coat of stain. I happened to have a purple-tinted stain I had found in a Home Depot oops-bin.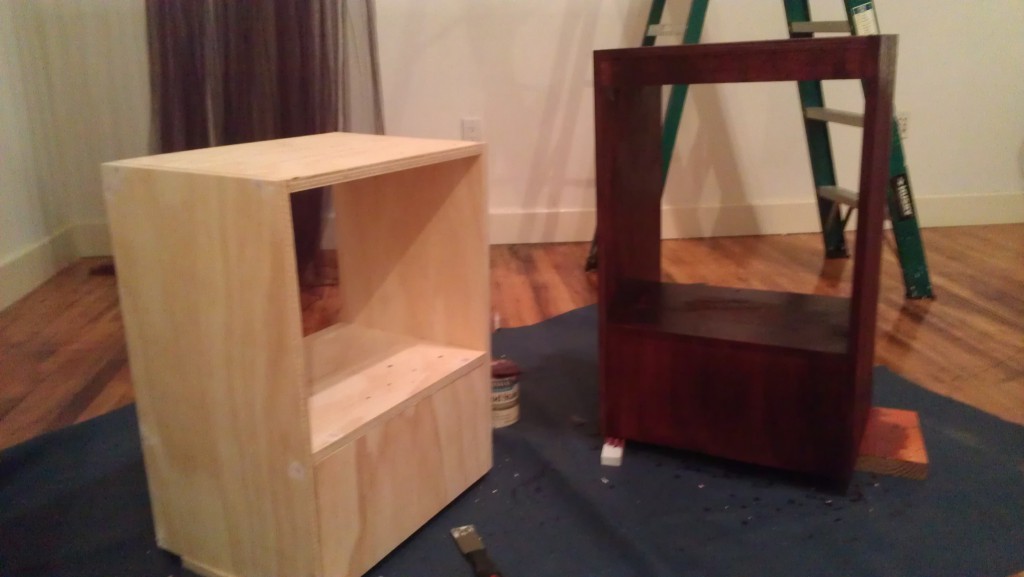 I made them with similar dimensions and shape as the yellow storage-chair. (A found item to which I had added those brown drapes tied back with green to cover a tear, and the line near the top of plum-colored gimp trim.) In all their glory: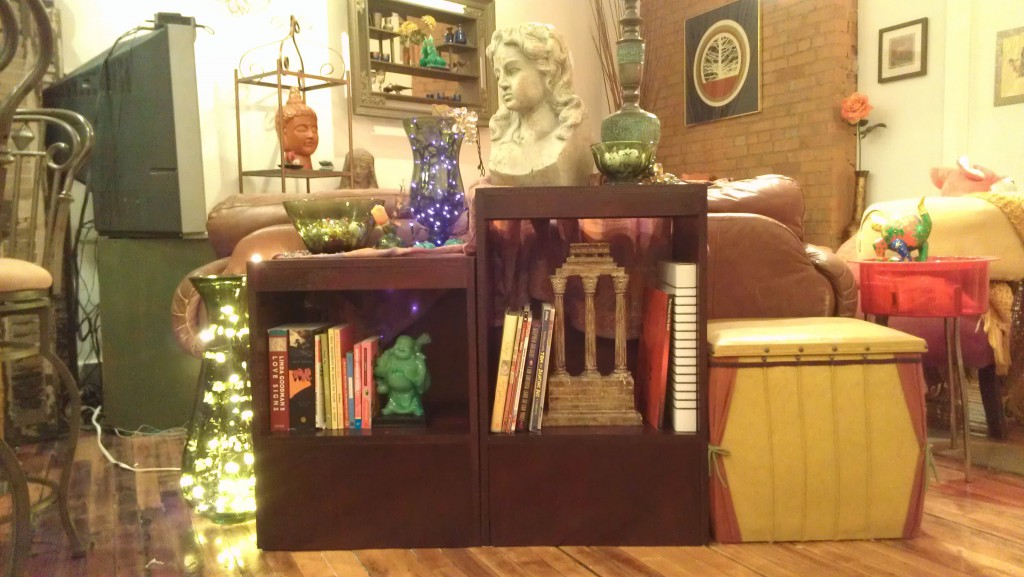 You can see the purple shade a little better from the top.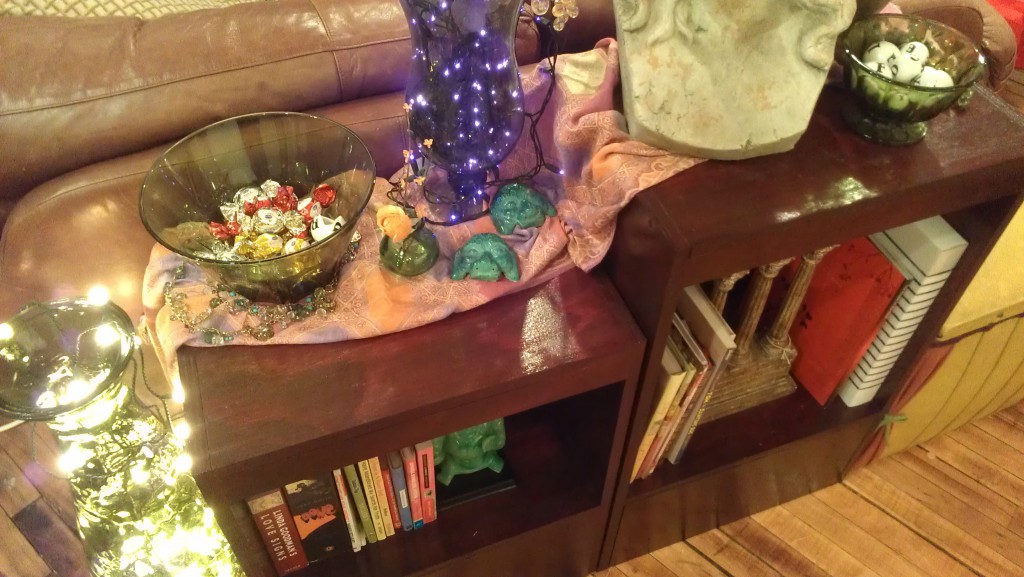 There are various phases during this process at which points I probably should have sanded these. And a second coat of polyurethane would probably have made it a little better. But like I said in the post a handful of posts ago, I only want to want to make very nice furniture. So pretty nice and very simple furniture it is. Maybe I'll sand and do the second coat of polyurethane at some future date. Or get someone else to.
Next project, the found barstools with the plain and grubby seats: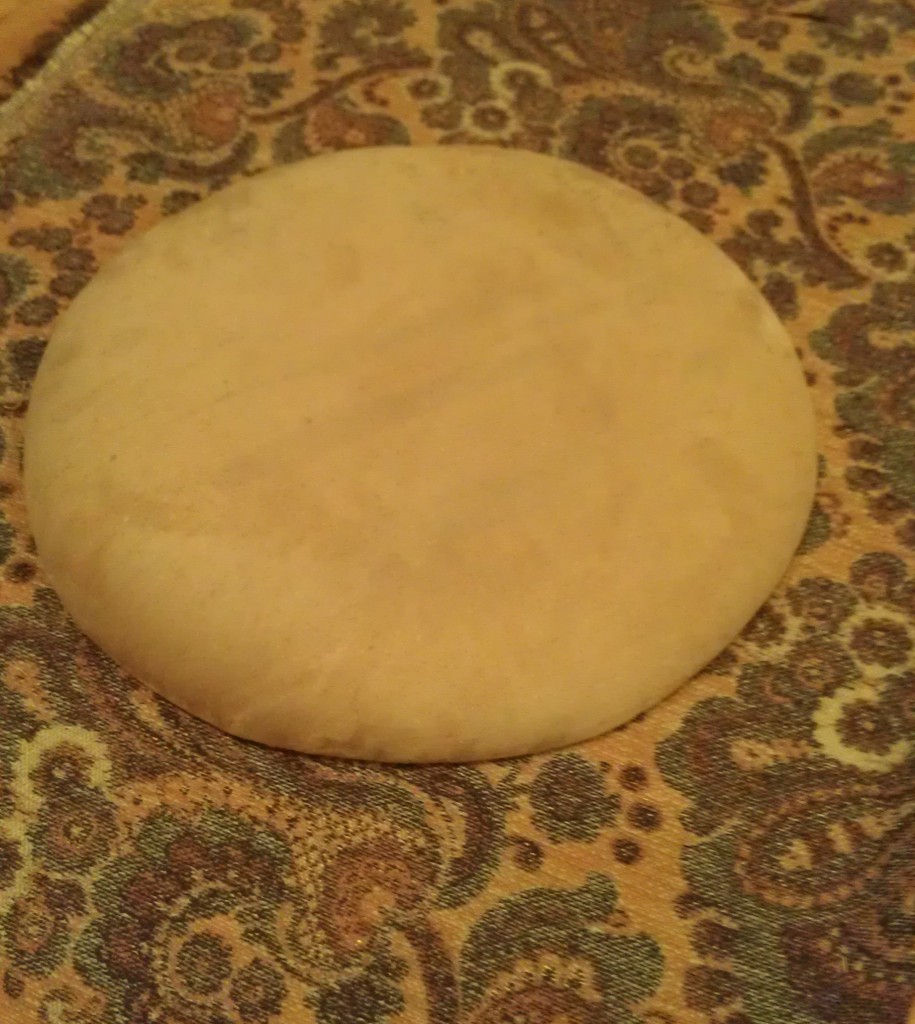 I removed the pads, stapled this fabric on them, then reattached. A little WD40 later and I discovered that these poor things also spin. Still not very fast, but then I haven't been into speedy spinning since Jr. High.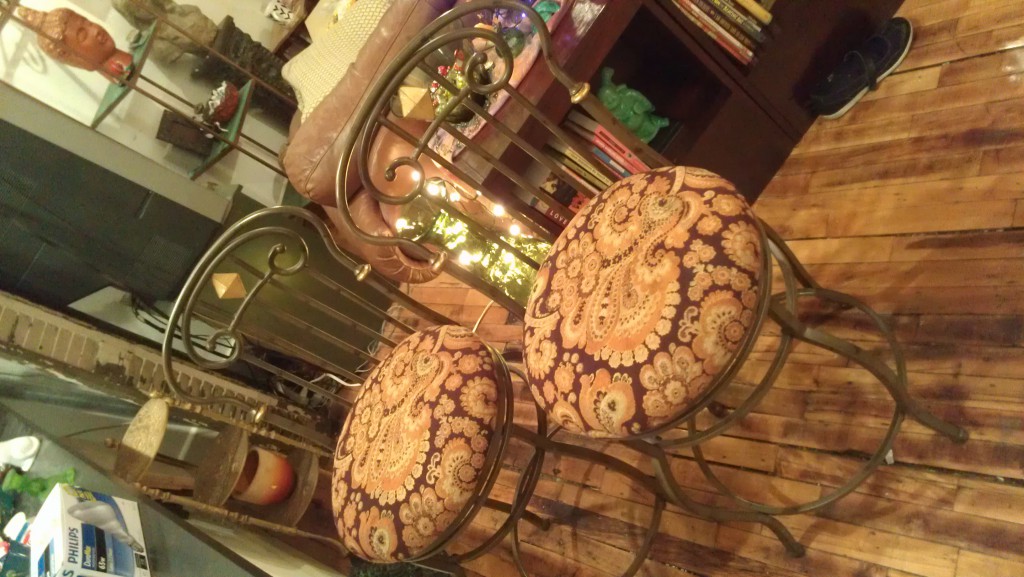 I decided to paint the diamond and the little knobby things gold. I used up a whole bottle of Cover Girl nail polish that a friend had found somewhere (possibly even close to where he had found the chairs–and when I say found, I mean found–people throw away the darndest things). I figured the nail polish would be able to stick to the metal smoothly and I wouldn't have to mess with polyurethane.