The Project: copy an airline headrest, then sew 9 of them for a photoshoot
So here's the sample: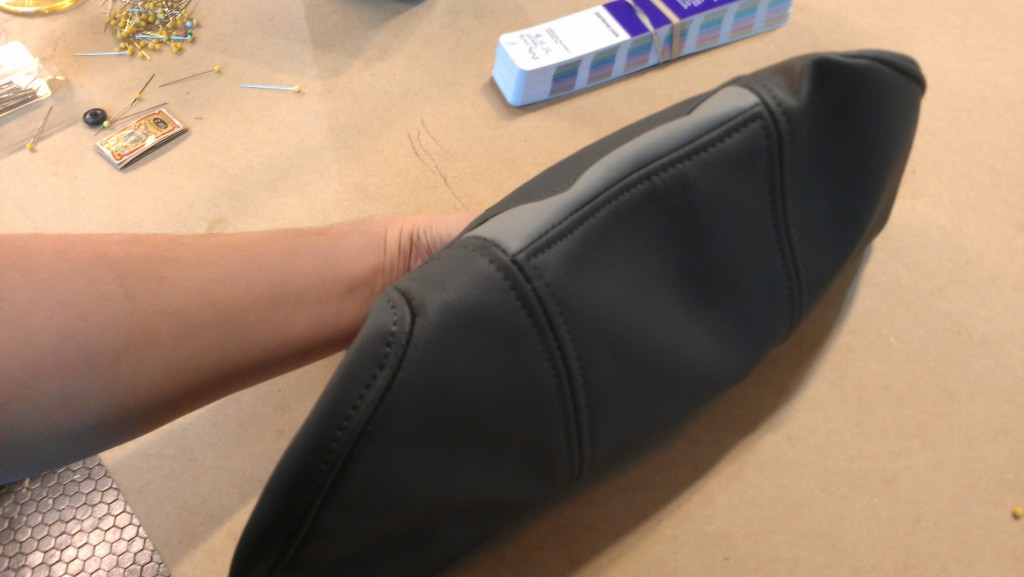 The thing is, it needs to be done in charcoal grey vinyl/leather, with the light grey strip redone as burgundy, and it has to be copied without taking the original apart.
Day one was about locating the fabric locally. It can surely be ordered online, but that doesn't do any good when there is about 3 days lead time. Hancock Fabrics tends to have random colors of vinyls on their scrap pile.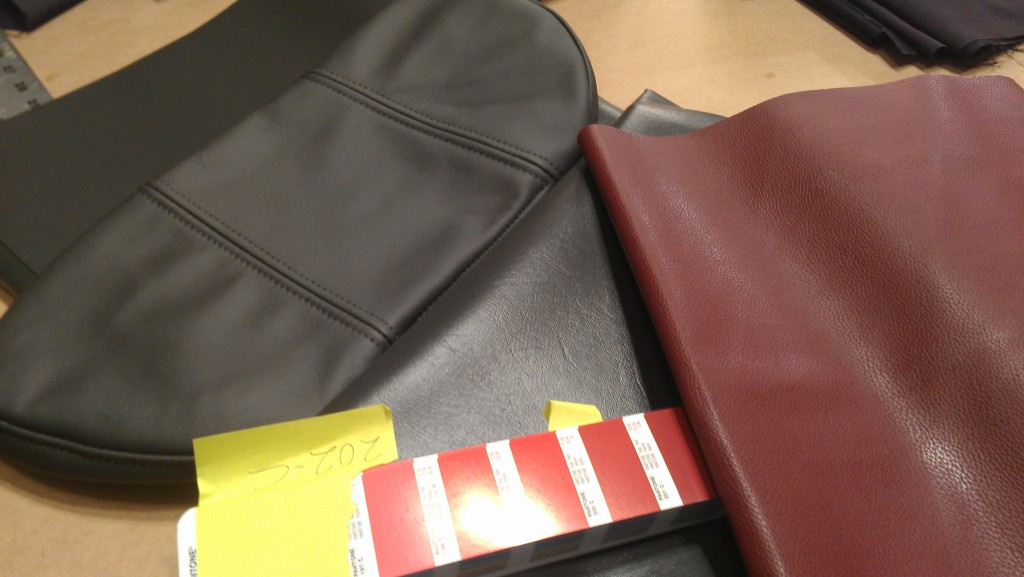 I managed to find a roll of grey in nearly the same shade, albeit a bit shinier. There was a single piece of burgundy vinyl in the store, a scrap that was about a foot wide. Other than that, there was red or purpley maroons.
Day two involved making a pattern and a prototype, then waiting for the go-ahead. The headrest is so 3D and has so many curves that I couldn't pin it to paper to make the pattern.
This thing helped: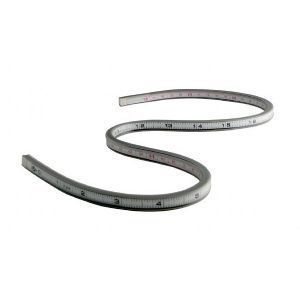 But not as much as you might think.
Anyway, after some geometrizing: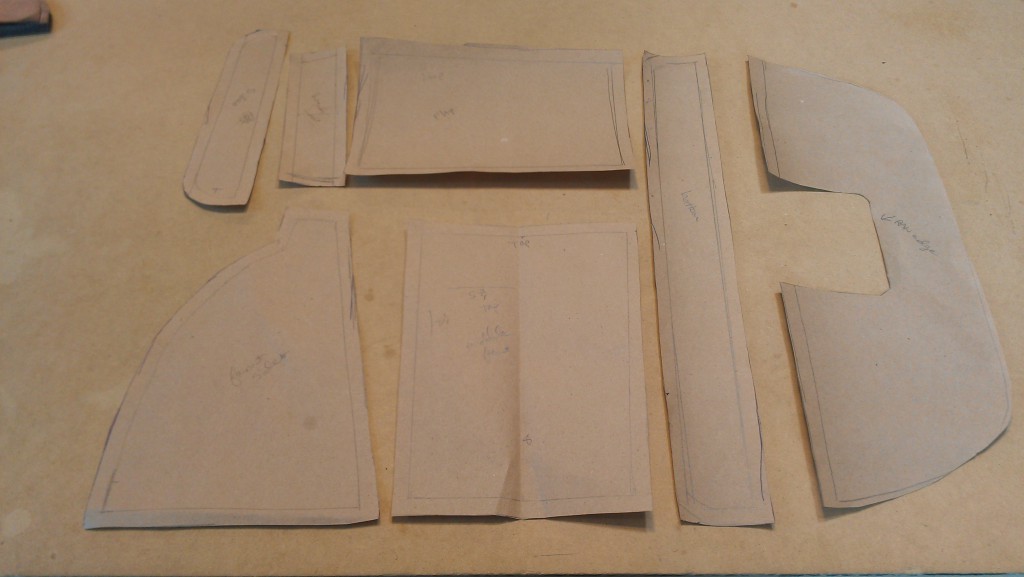 Then: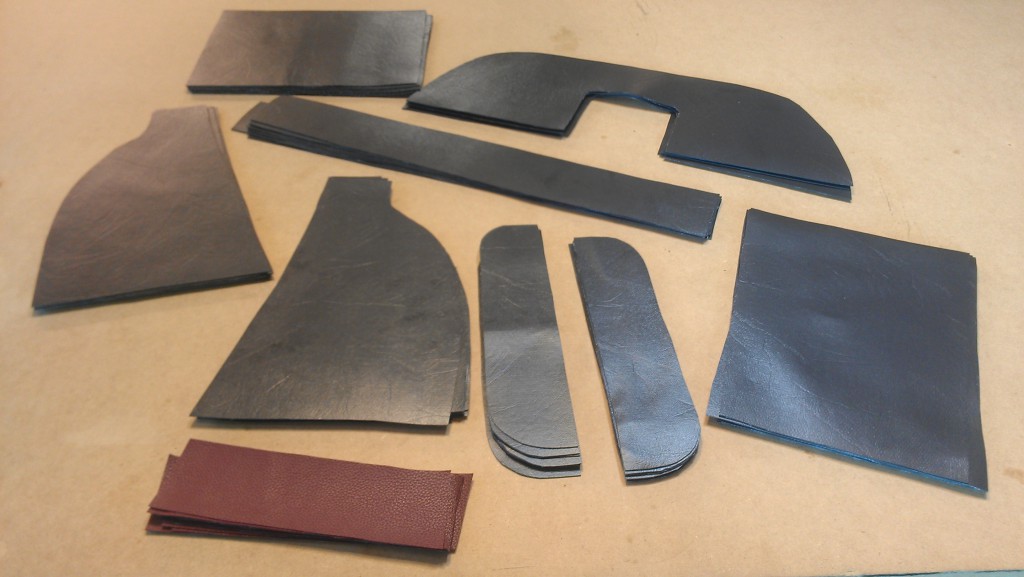 Things like this are generally made by car upholsterers using specialty machines. There are machines that sew with those extra thick threads you see topstitched on either side of most seams. If you try to use that weight of thread with a home sewing machine, you'll get a few stitches in and then have to stop and take your machine to a mechanic to be realigned. Or get the timing adjusted–whichever way you want to say it. Even hand quilting thread can foul up a sewing machine's timing.
The reason for this is that as the top thread is swung around the bobbin case, it goes through a tight area. I'll give you these visuals and let you figure out the final condition of the things involved in this process: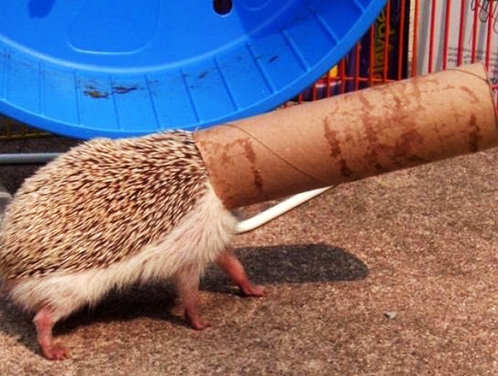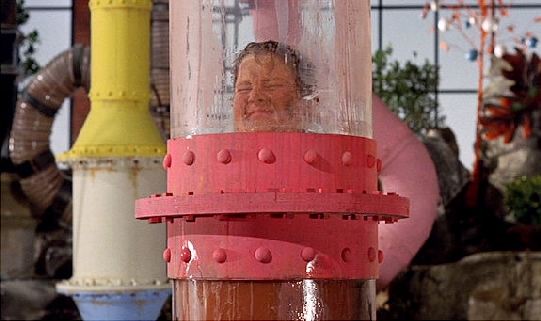 The way for a home-sewer to fake the look of heavy-duty thread is to run two threads through the same needle; they come out doubly-thick, but they have enough give to slip around the bobbin without damaging anything, machine-wise.
And I managed to get 4 hyphens in that last sentence. Talk about squeezing a lot of something into a small space!
I couldn't locate more than one dark grey spool of thread and didn't have the time to look for more or run out and buy it, so I stuck a nearly-empty small spool on the bobbin winder and rolled myself a second spool.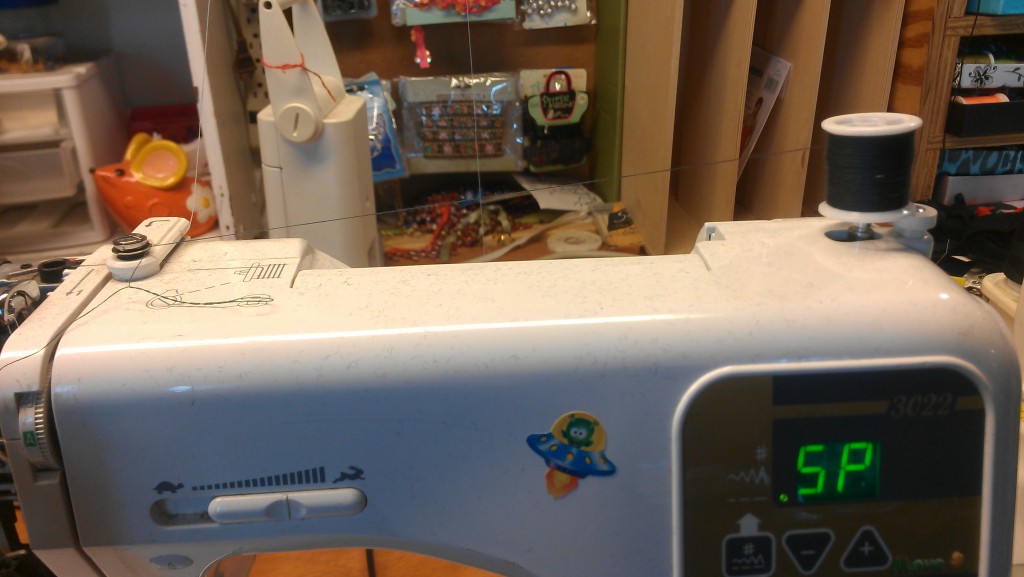 Getting the curves right and topstitching over lumps on a very stiff fabric is not what home sewing machines are designed to do. Have you seen Kinky Boots? While the main character did not approve of burgundy, they did have the machines that would have made sewing this a snap.
Prototype: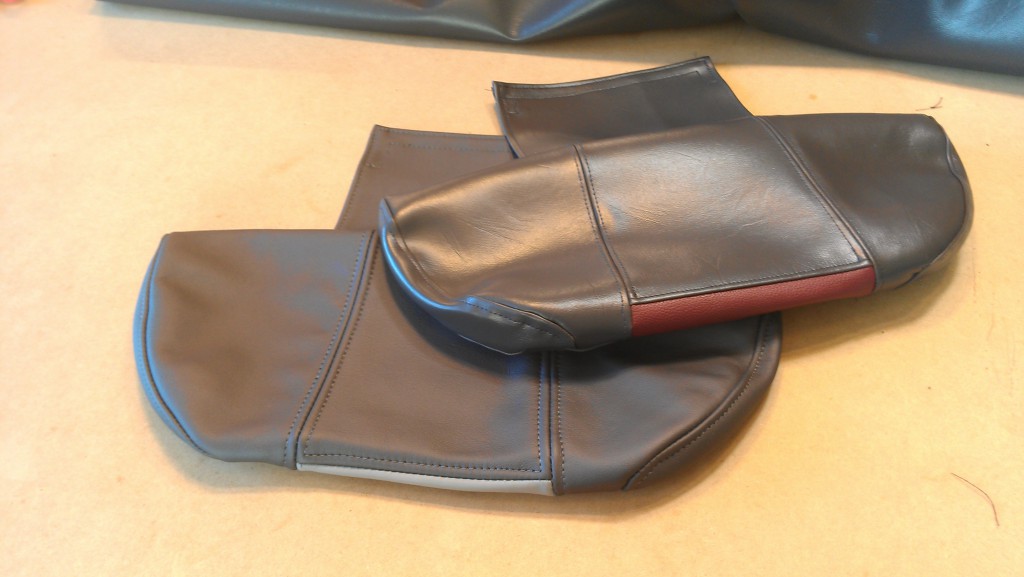 Here are 7, which was what happened on day three: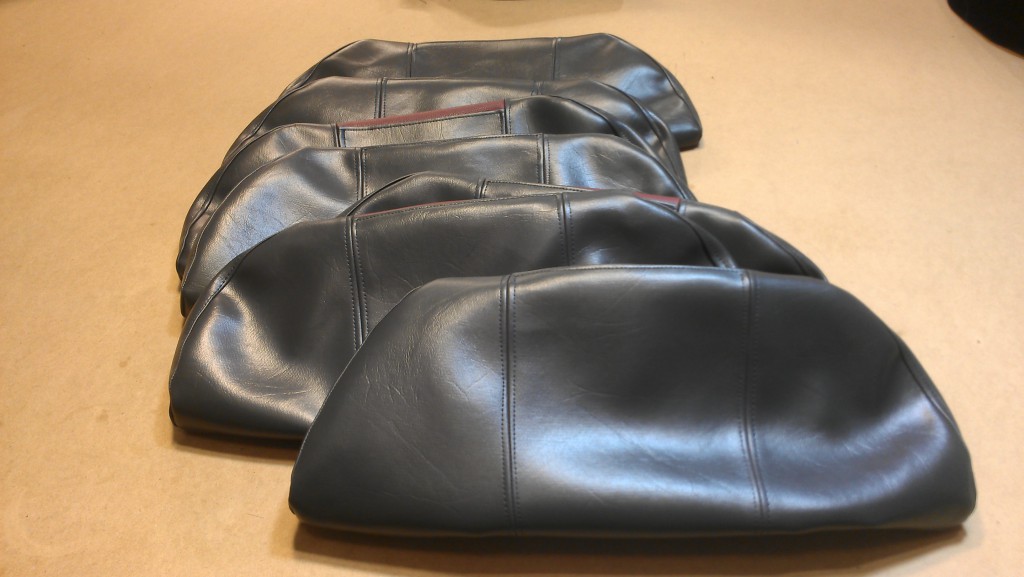 Seven!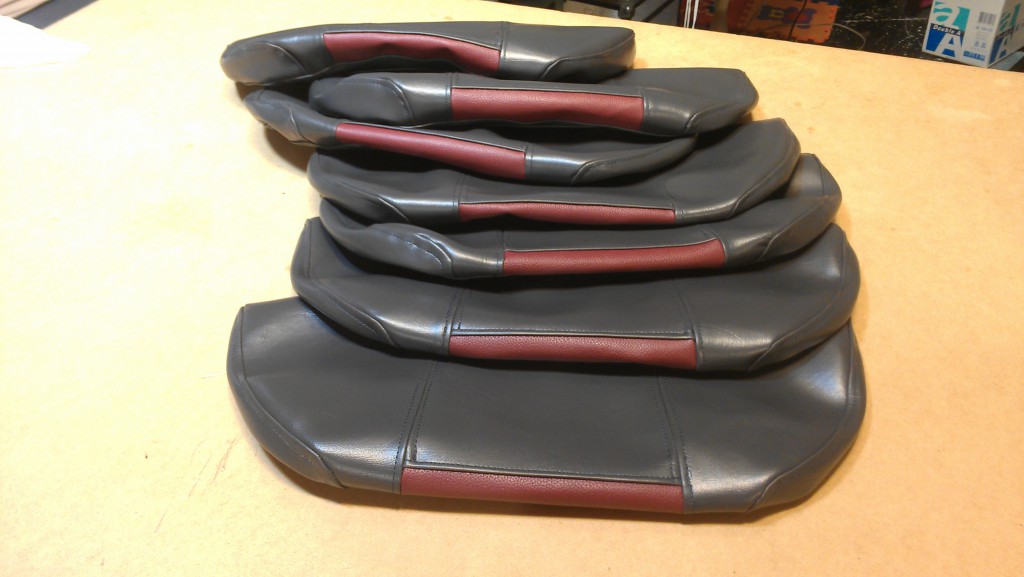 On Saturday, I finished the last steps of the final 2, though I didn't get another picture of the whole lot, as they looked the same as the first seven. On Sunday I rested. Not really, but one of these days, that might be nice.