The project: dressing bugs for the winter
I made several sets of mittens for the ants: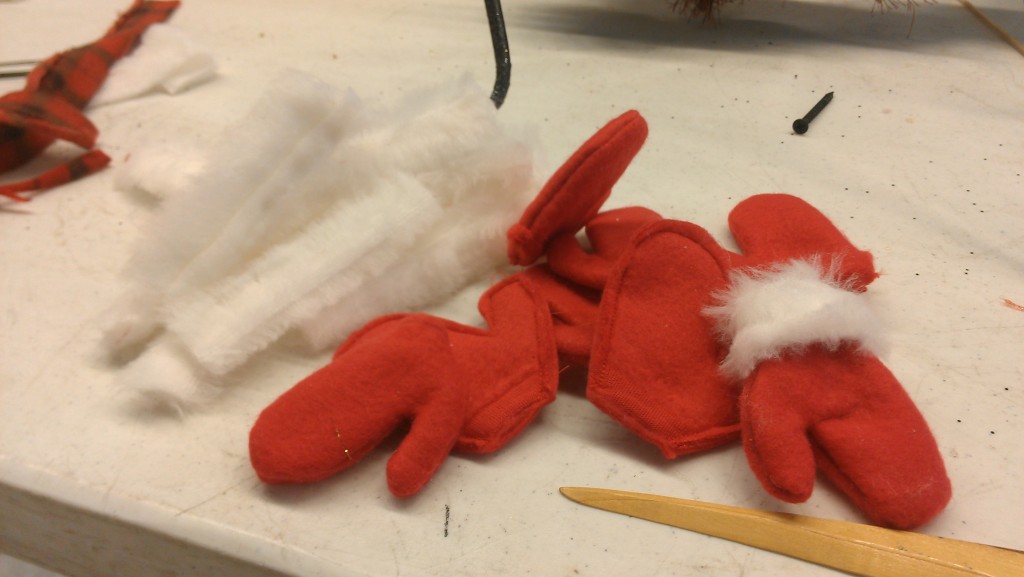 All dressed up and looking for food; must be on a date. Just like people!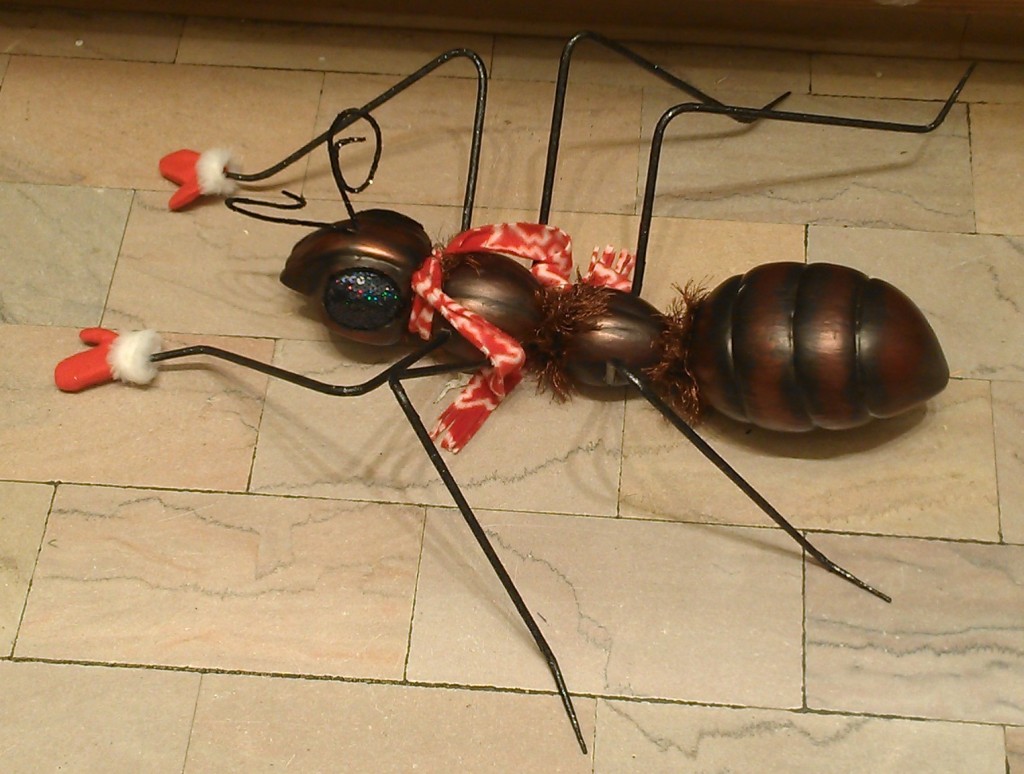 This ant is motorized so that he looks like he's trying to get at the giant cake. Or possibly bowing to it. Well, can you blame him? That is some fabulous cake!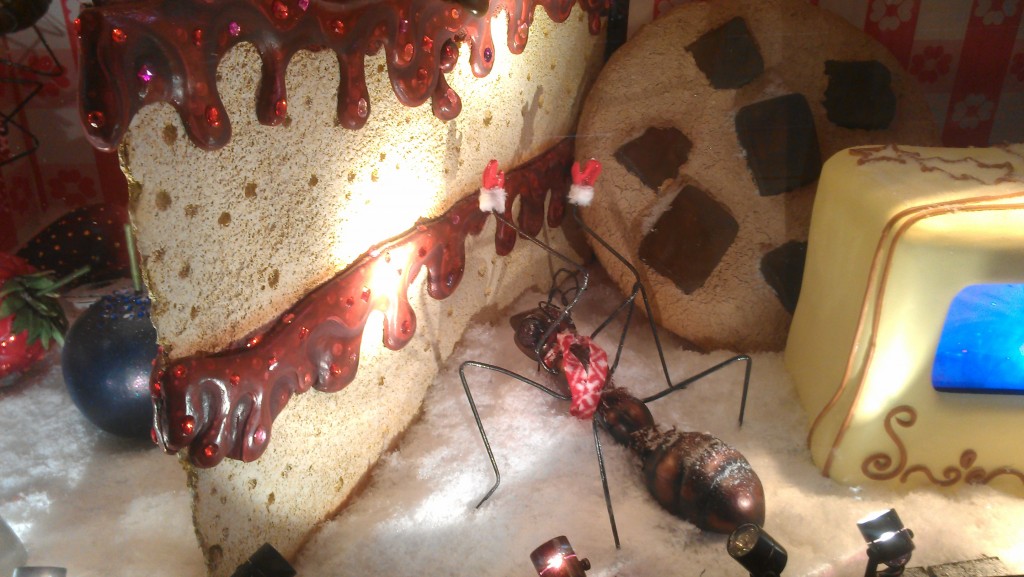 This guy's mittens are a bit hard to see in this shot, what with the red-and-white tablecloth background. The raspberry is motorized to spin: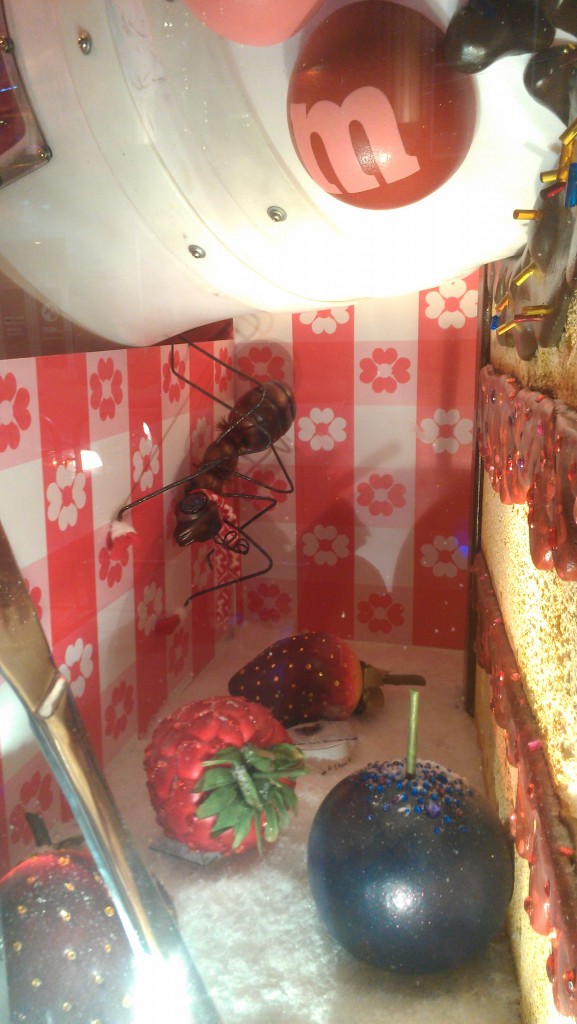 This ant had been put in before I made their mittens, so I had to climb out on the tube to mittenize him. I dripped hot glue everywhere and broke the giant candy cane's support threads, but all was righted in the end: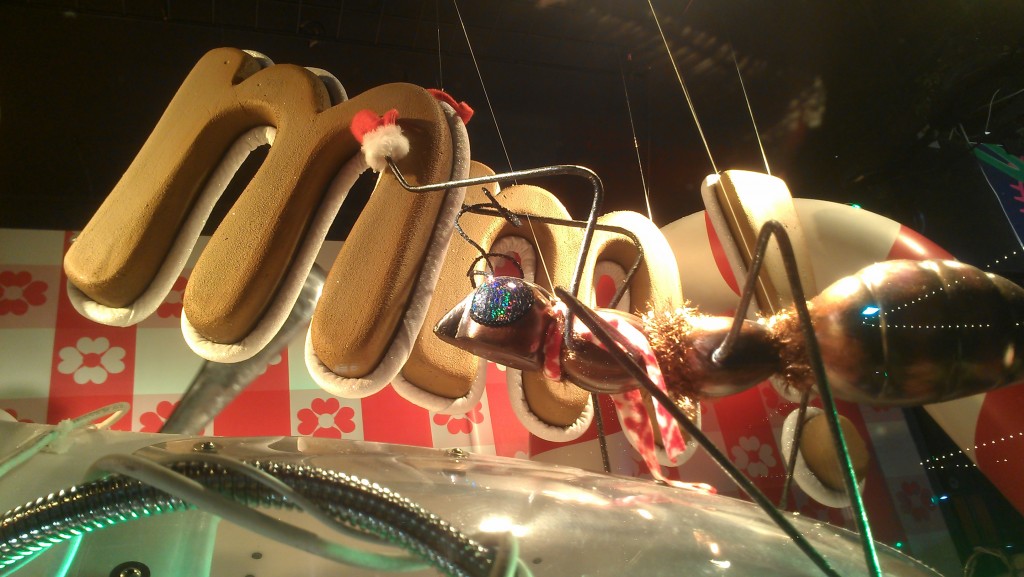 The whole "Yummm!" window: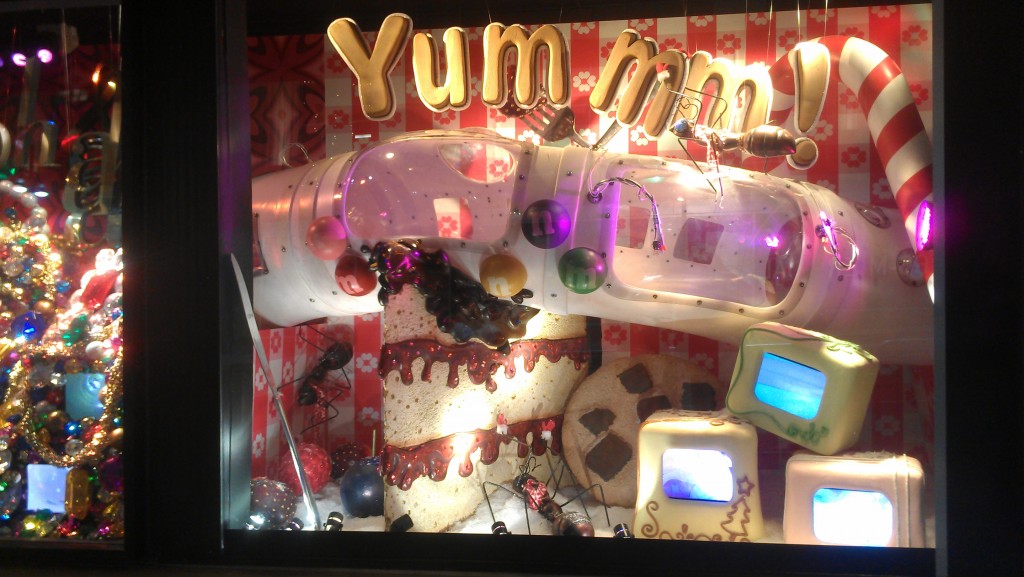 Those are neiman&marcus candy-coated chocolates, not m&m's!
Over by the "Buzzzzzzz!" window, a naked ant has escaped and is about to carry off any unwary children: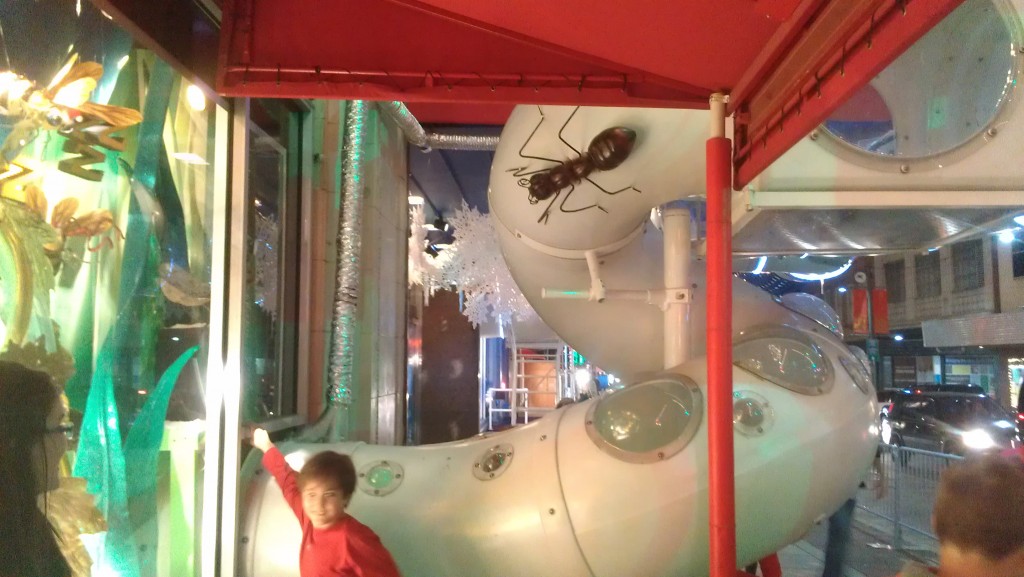 Here is a motorized ant offering a present to a bee. I wrapped a lot more presents than that, but those blasted ants must have already carried the rest off to their hive: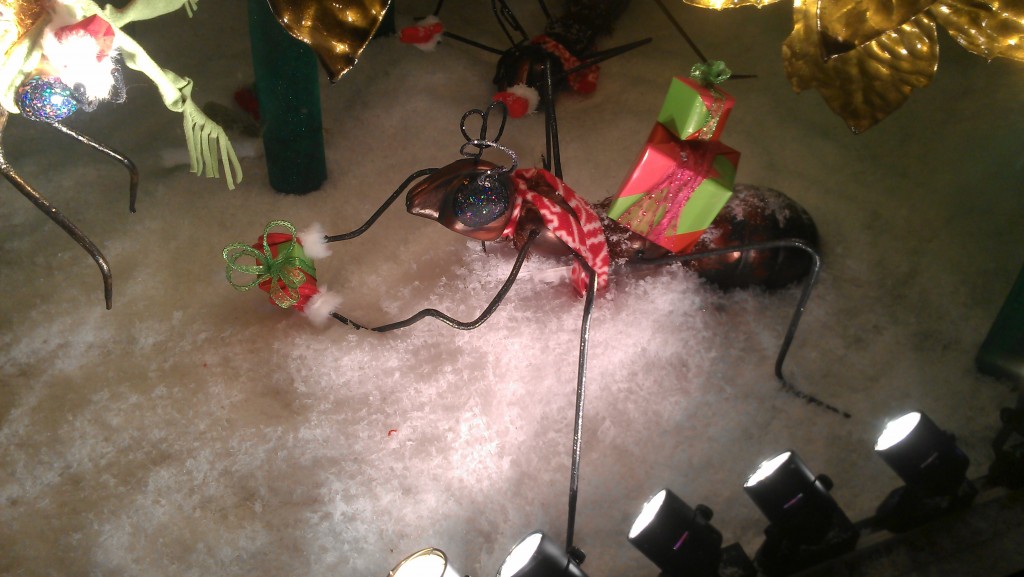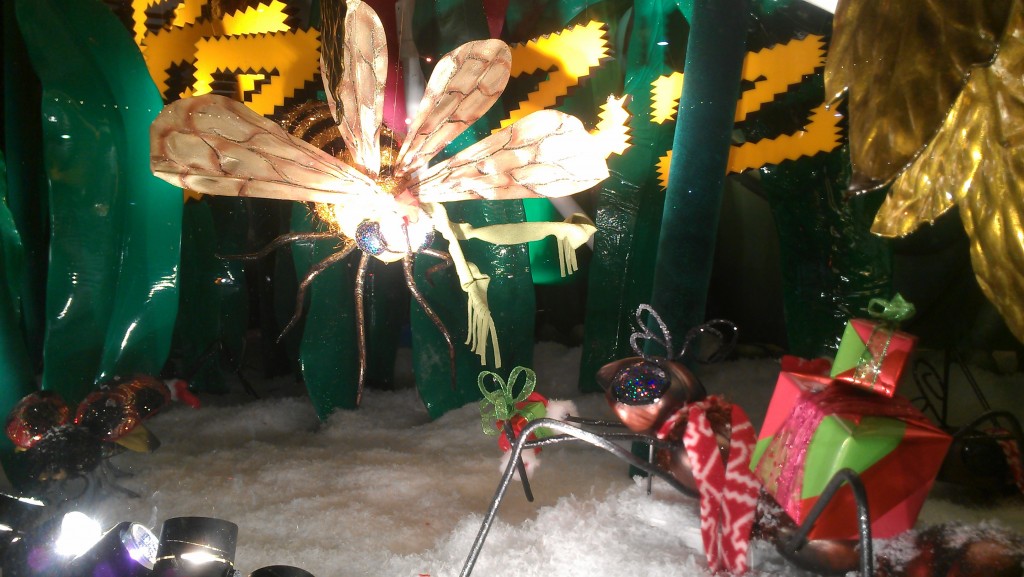 I wired the scarves on the bees so they would look like they were fluttering (also, they're wearing Santa hats, though it's hard to see them in any of the pictures):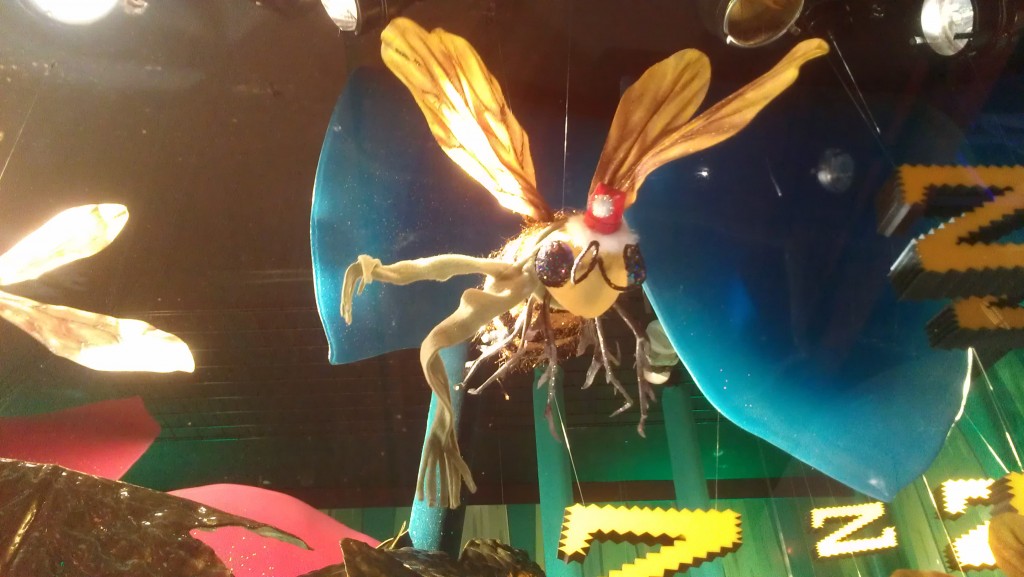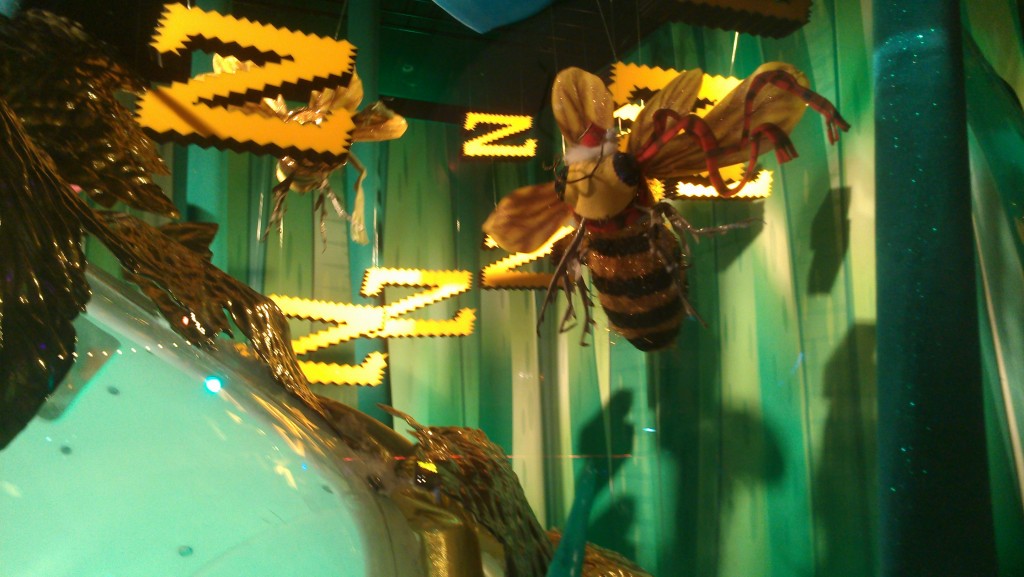 I got my annual late-night glue-gun burn from putting the pipecleaners around the flower: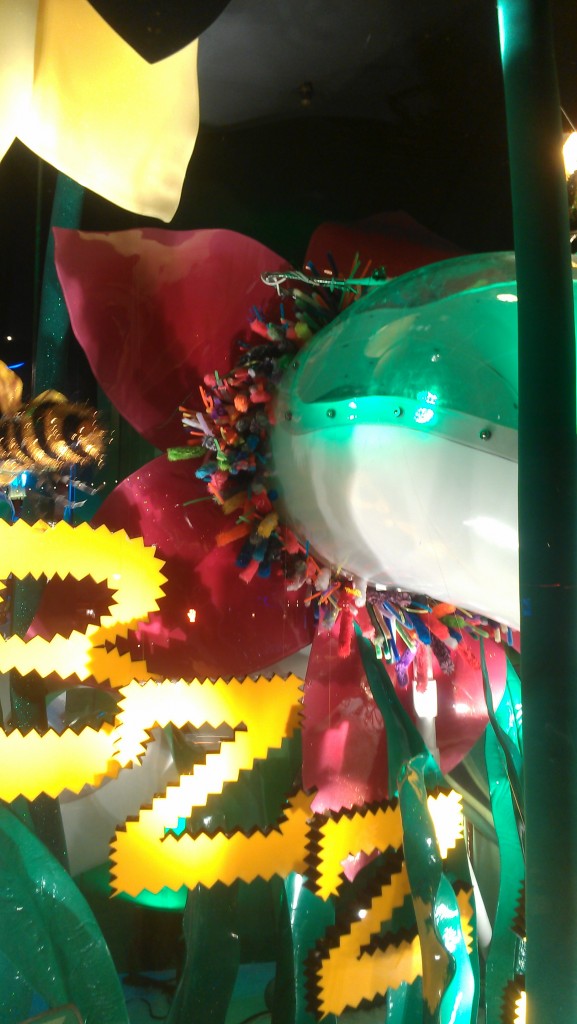 The whole "Buzzzzzz!" window: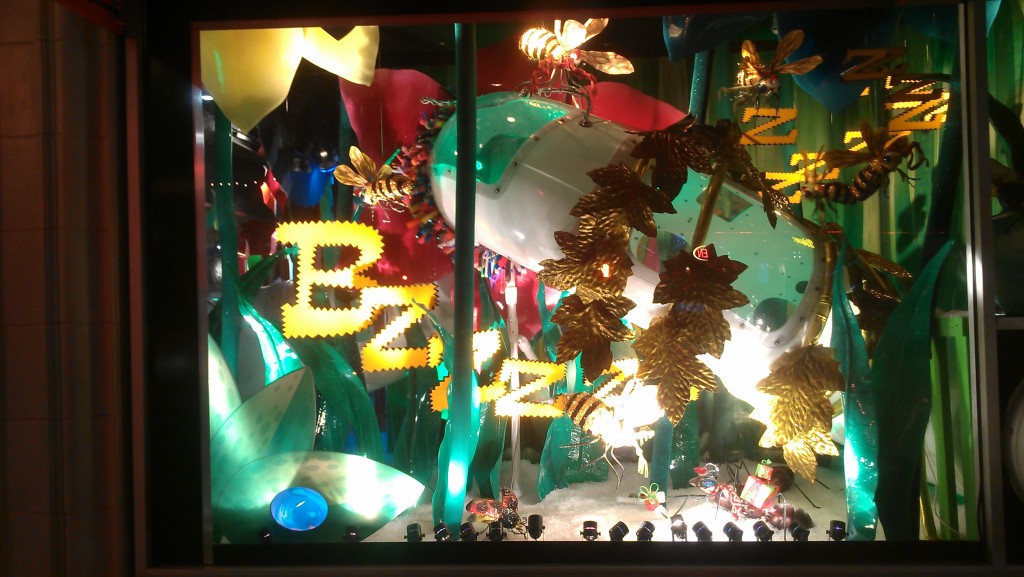 For a video, go here: https://www.youtube.com/watch?v=gaI6kBVyu00