So I've been randomly tossing fabric up into my fabric storage area to get it out of the way, but it's been pretty much impossible to find any specific thing.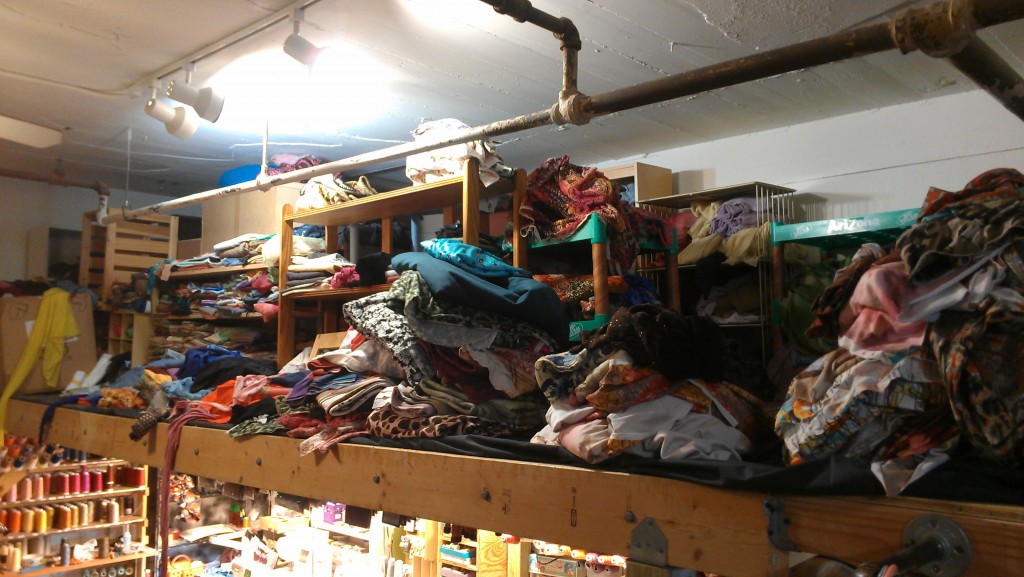 Looking down the pathway: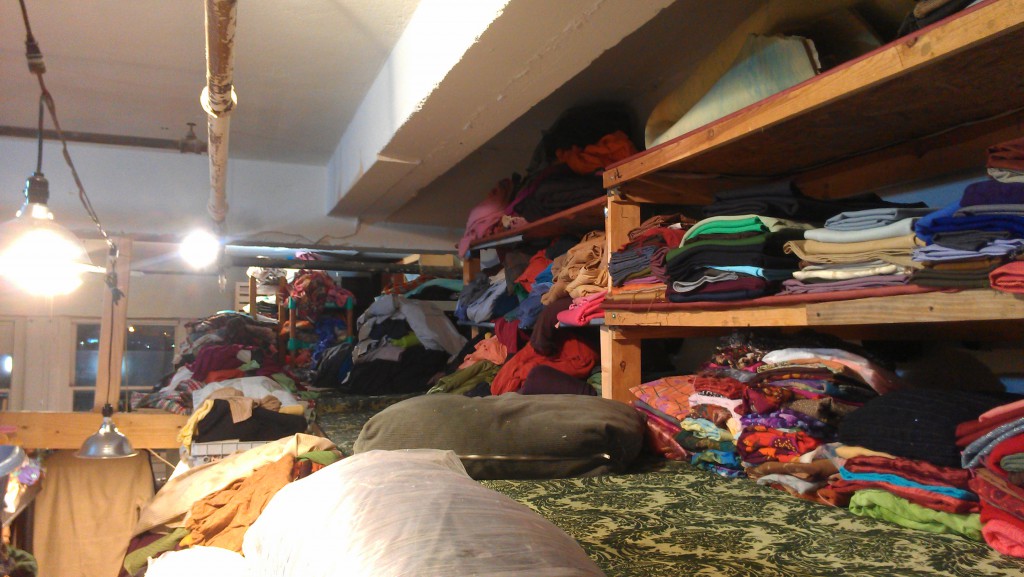 My roommate Candice brought in a cleaning organizing friend, also named Candice, to help me with sorting everything out. To the right of the above picture, you can see where she's started.
I sorted all the fabrics by type and she folded. Most people who don't deal with fabric–and even many who do–have a hard time figuring out how to fold large yardage or how to get it to fit onto specifically-sized shelves, so I was impressed when she knocked the whole thing out in a few days. Including slinkies, stretchies, and silkies.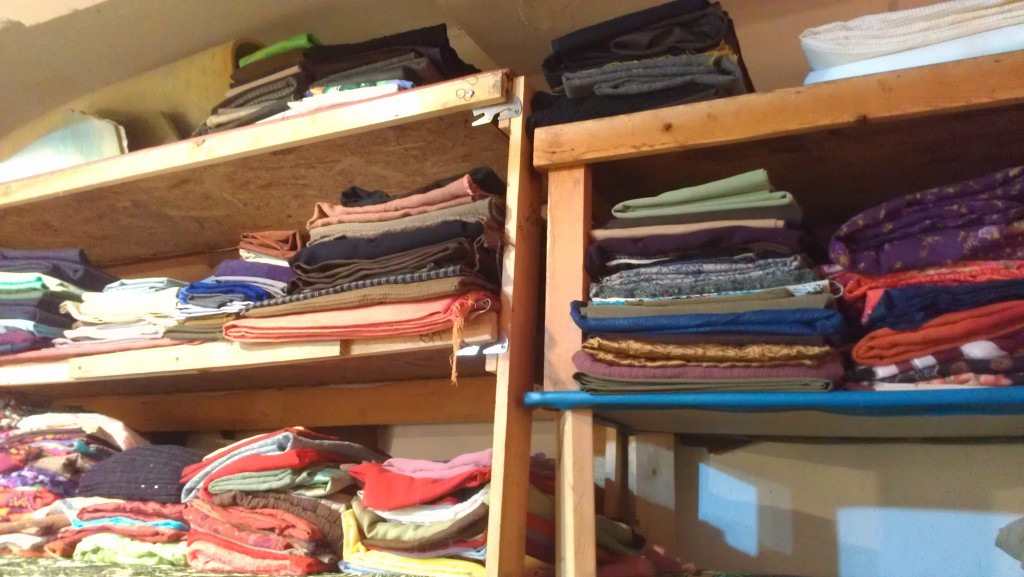 Now I can see how much room I have for more fabric! I'm going to win!