These are some wool slacks cut like skinny jeans, with rivets and everything. The client generally wears boots, so I added some similar-weight cashmere godets in the side seams up to the knee.
I stitched some scrap fabric over the rivets so they wouldn't poke out and wear on the ribbon or look lumpy.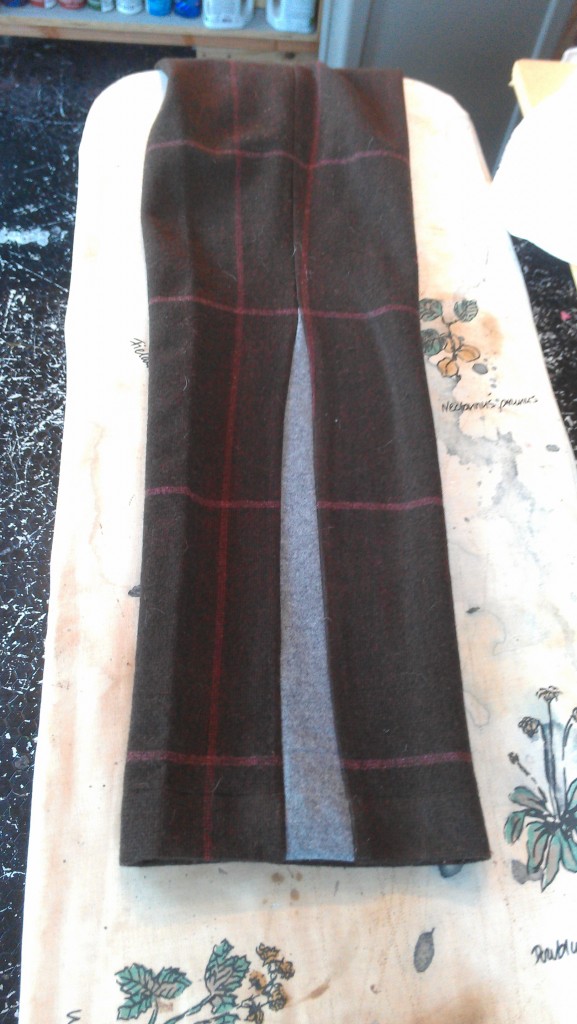 I pinned this grosgrain ribbon up the side seam with a ruler inside the leg so I wouldn't pin through more than one layer of fabric: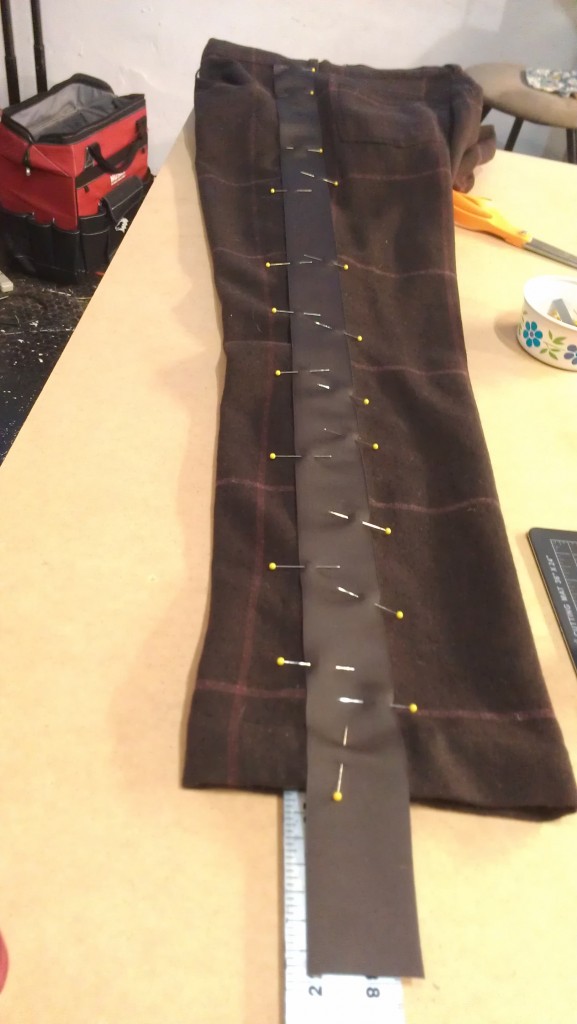 I matched the maroon of the stripes in the fabric and quadrupled the thread so it would show up. The grosgrain stripes made it easy to keep the stitches even–4 stripes on, 4 stripes off.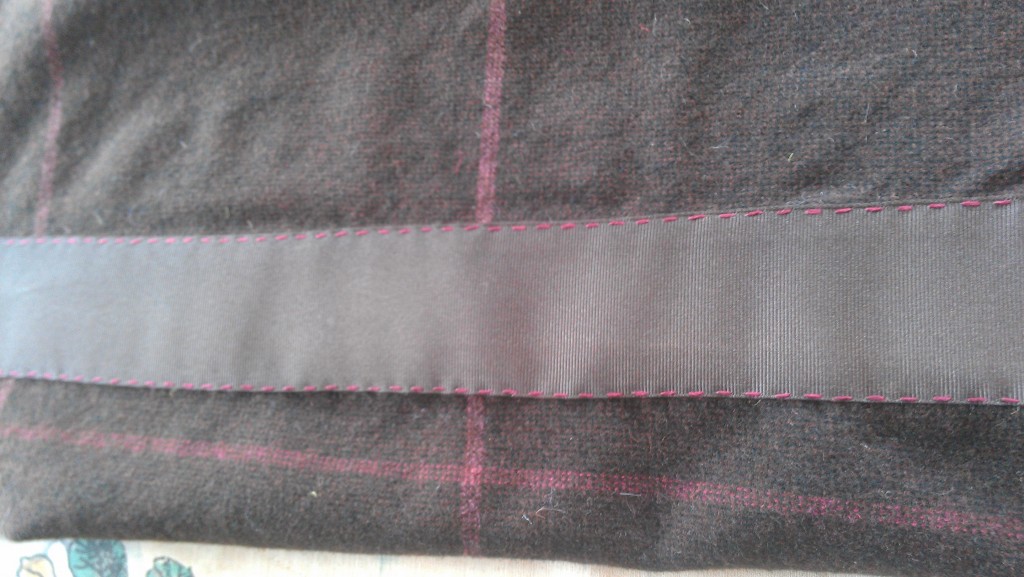 It came out looking pretty sharp: