While sitting in a waiting room today, I flipped through their copy of Redbook and found this trenchcoat with a clever feminization through the collar ruffle: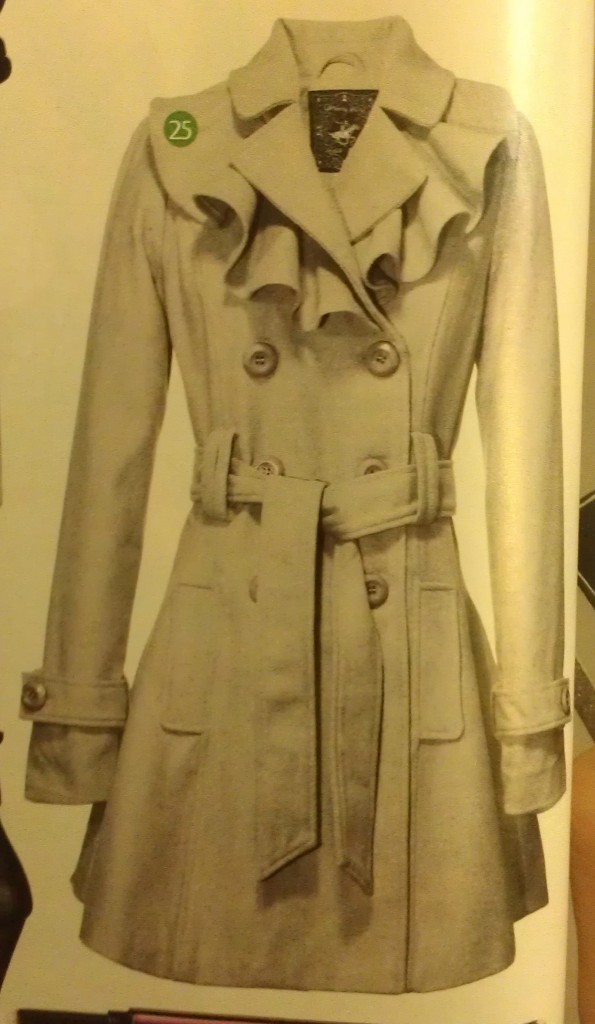 This jacket's uneven hem works great with this length of skirt, though they probably should have told the model they were starting to shoot: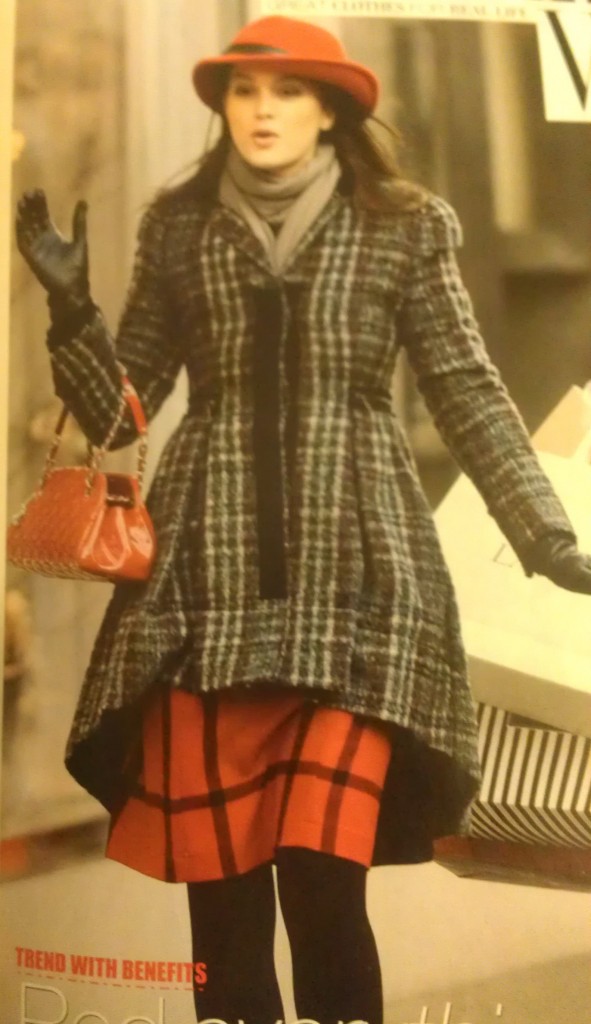 The magazine also had this ad–why is this man shaving his palms??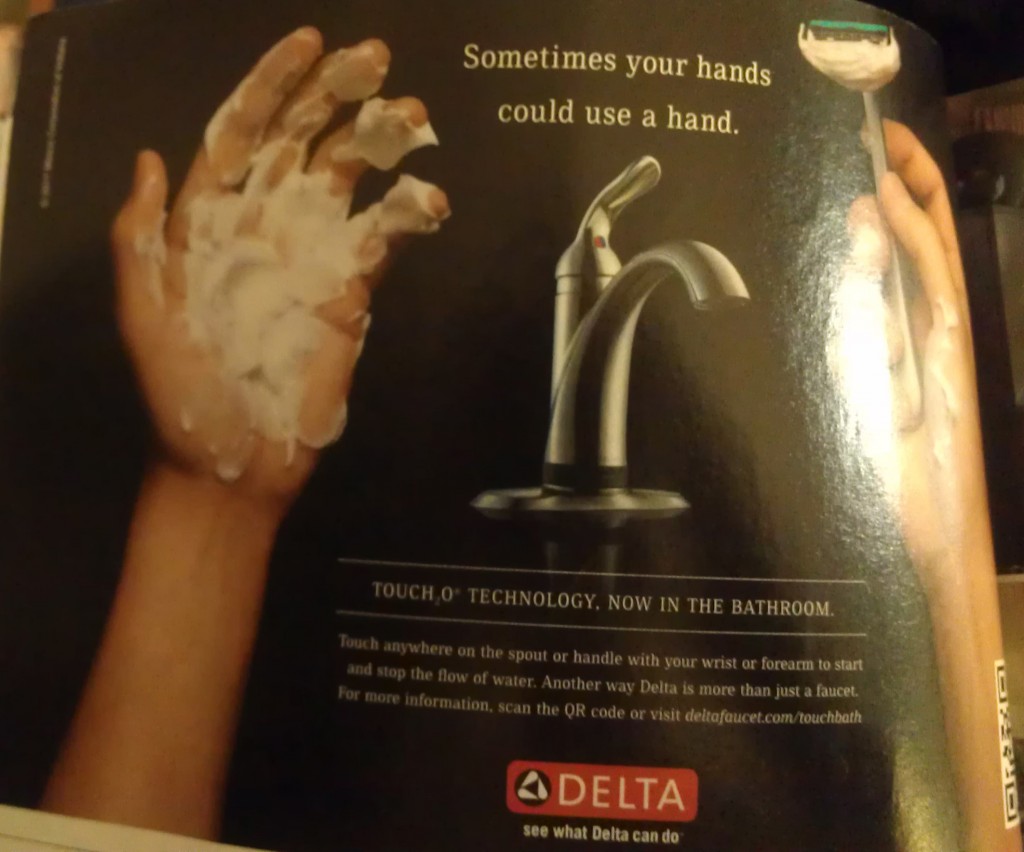 I couldn't resist getting a shot of this: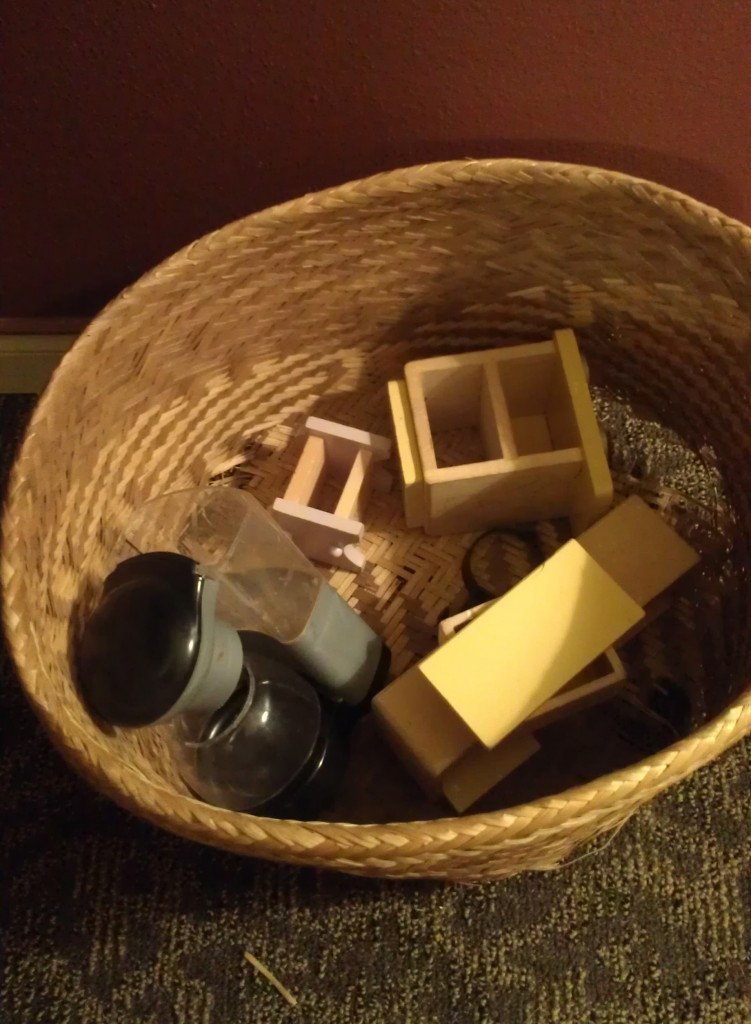 This has got to be the worst selection of toys I've ever seen in a waiting room. It's a torn-up basket with some toy broken furniture. I can't tell if the coffee maker was originally designed to be a toy or whether it's a real single-use coffee maker that hasn't been washed and is missing part of a lid.