So I've been busy sewing instead of blogging, and it's not going to get any better for my blog for another two weeks, but while I'm still too awake to sleep and too tired to sew, I'll catch up on everything but the big project that's taking all my time right now.
That one doesn't get any updates until after it's finished and open to the public; the press event is on the 3rd of next month, so by force everything we've been working on will have to be done by then or else. And I'll finally be able to catch up on the other clients I've been juggling on back burners, as well as probably start an etsy store. Or, because there's not much I hate more than listing keywords and filling in forms, get my roommate to start an etsy store for me in exchange for various goods and services, including turning all this accumulation of grey into a decked out bedroom lounge area: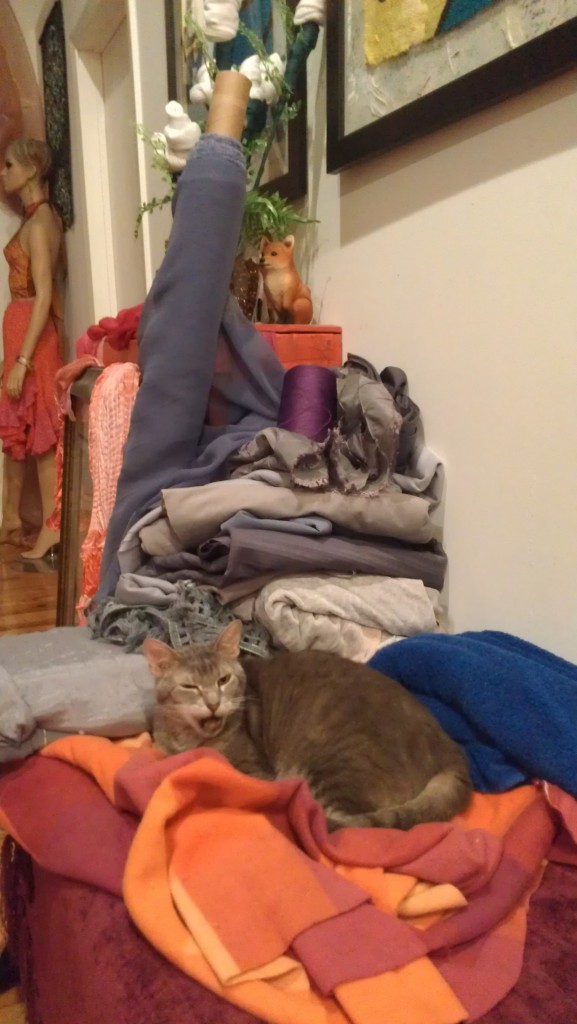 Here are a few of my recent smaller projects . . .
A customer wanted to buy these earrings, but I had lost one, so I copied the earring I had to make a complete pair: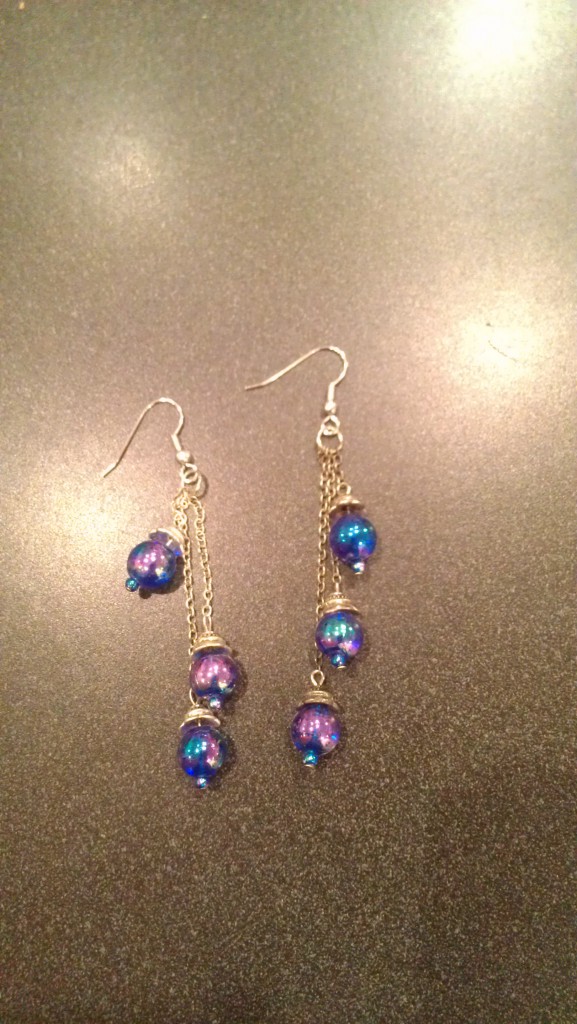 I did a handful of minor alterations, including adding a snap to make this vest into a shirt: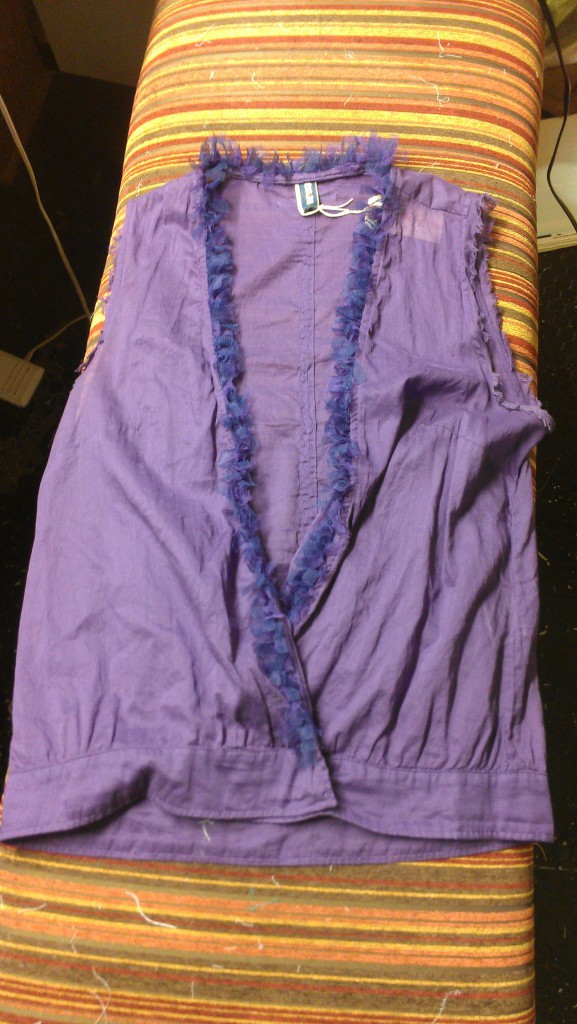 Which means that I got to have a hand in reimagining a garment by my favorite designer: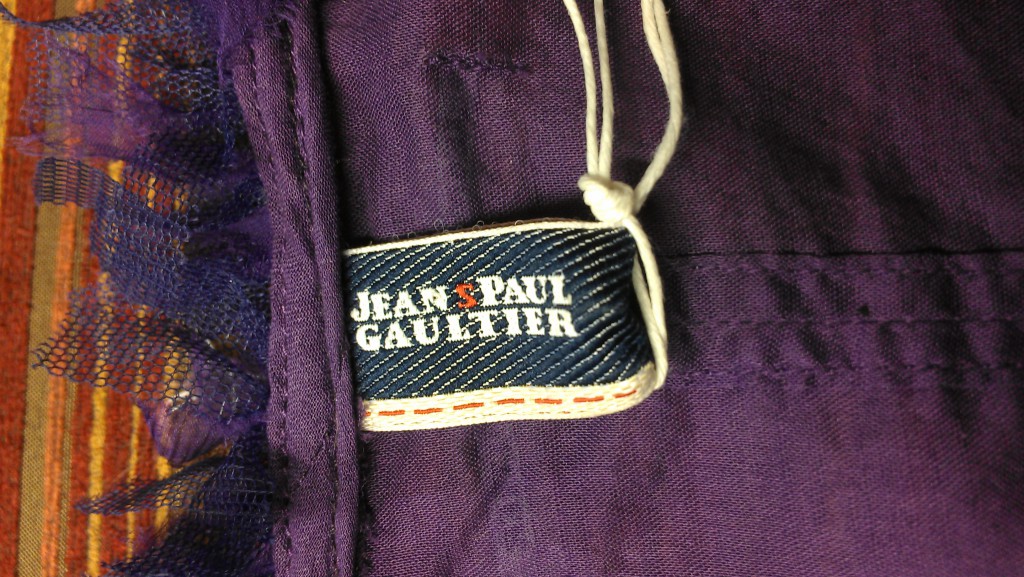 I took this complicated dress in by about 4 inches in the sides (which included a zipper and multiple seams) and the shoulders: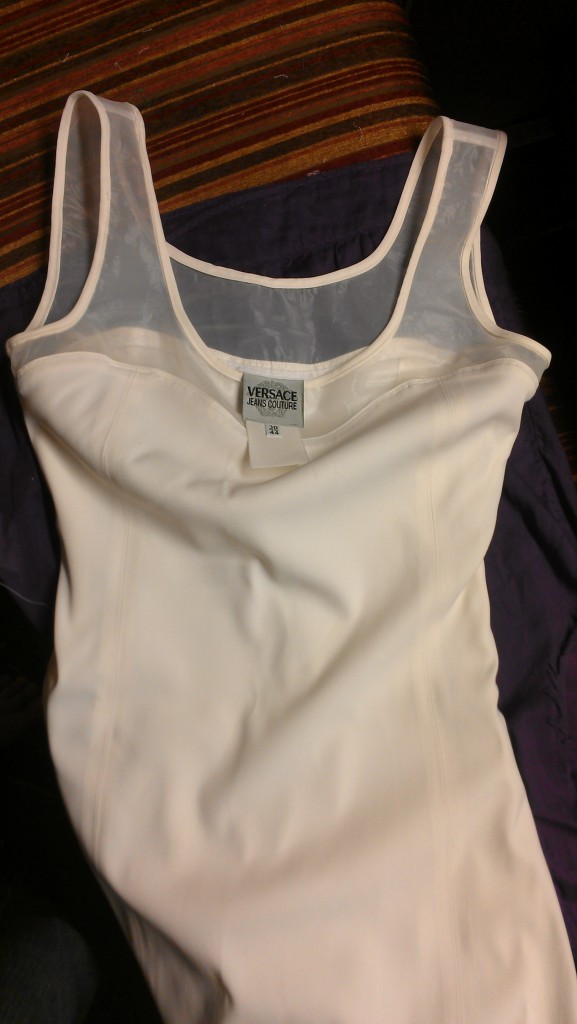 It was a very hot little number, but I don't have a mannequin or dress form with small enough shoulders to give a full visual image of how tailored this dress is.
I turned these fabrics: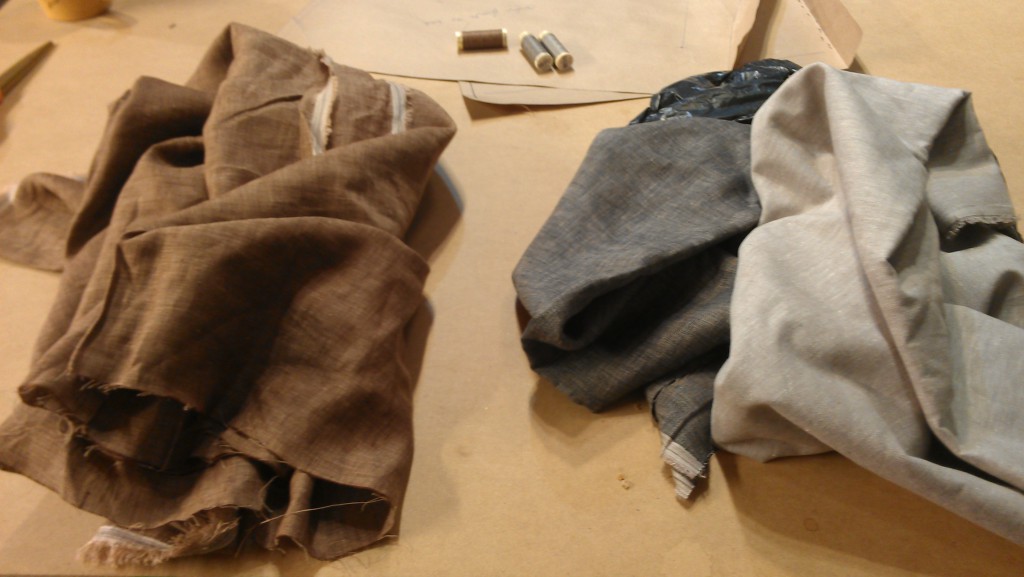 into these 2 shirts, 1 dress, and repair of damage to the original: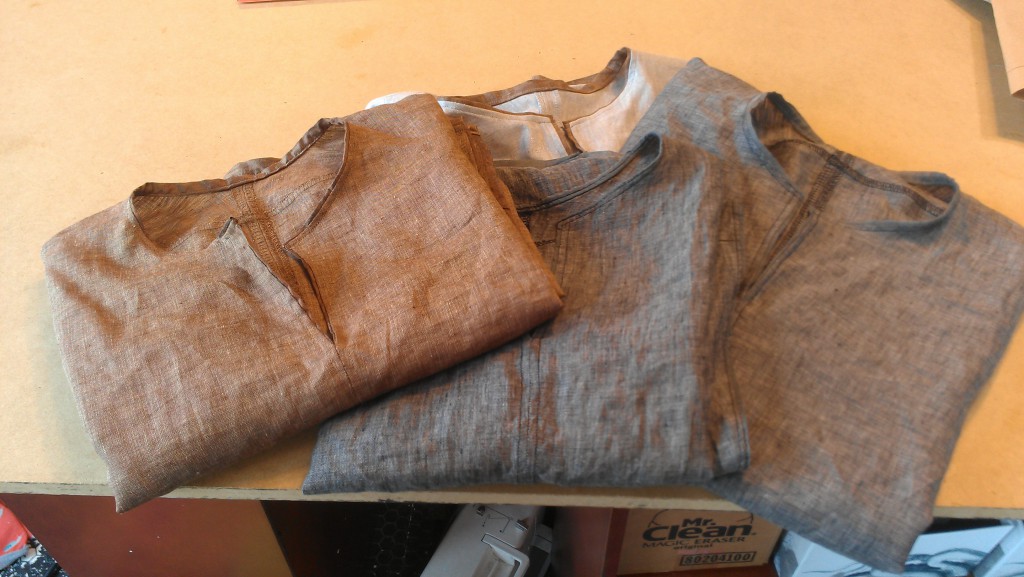 I took this bridesmaid dress in in the front so the boobs didn't pouch out, then let the back out by 4.5 inches using some of the lining fabric: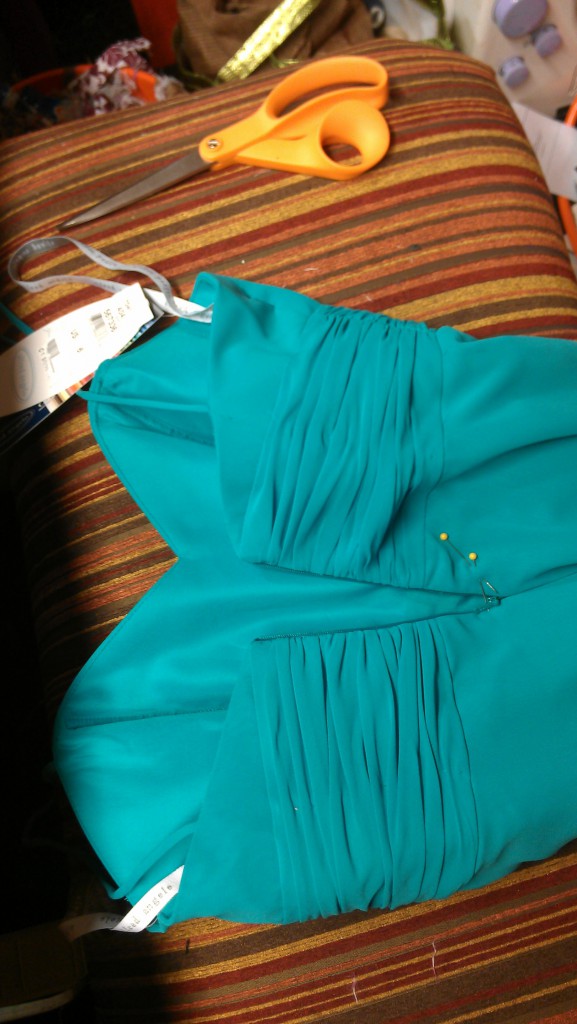 I was invited to the upcoming bridesmaid-dress-burning party, as well as got to meet this odd, hooded cat who has a beard and socks: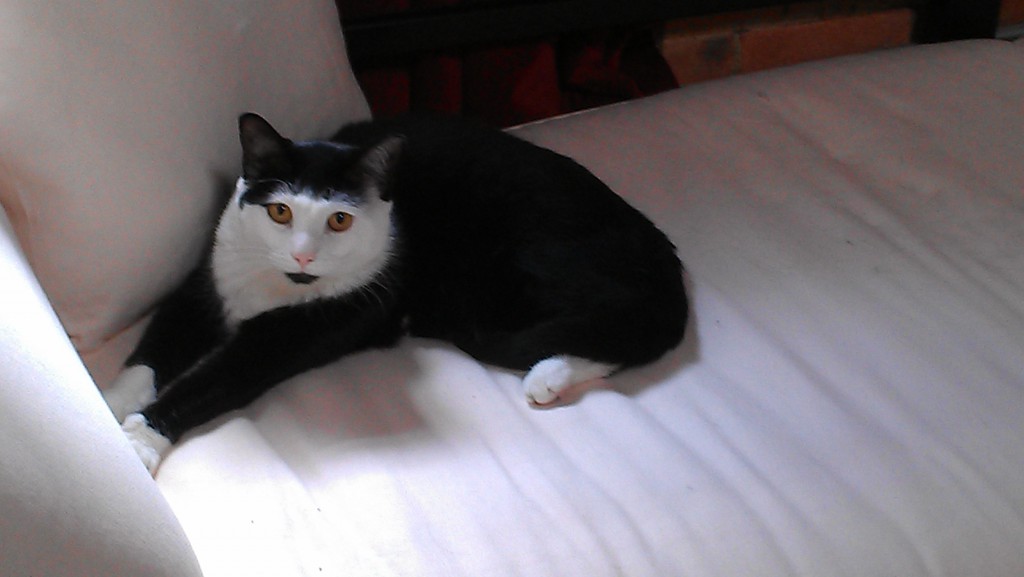 This picture doesn't do his surreality justice.
I made a number of garments for the local boutique and will try to make more in time for their trunk show later this month: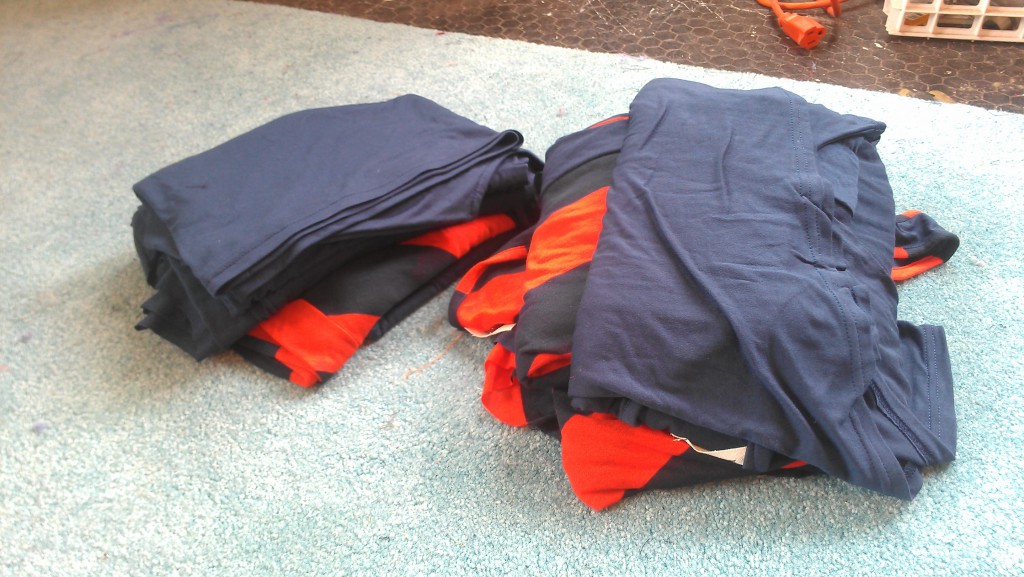 While replacing the buttons on this dress, I discovered some further damage: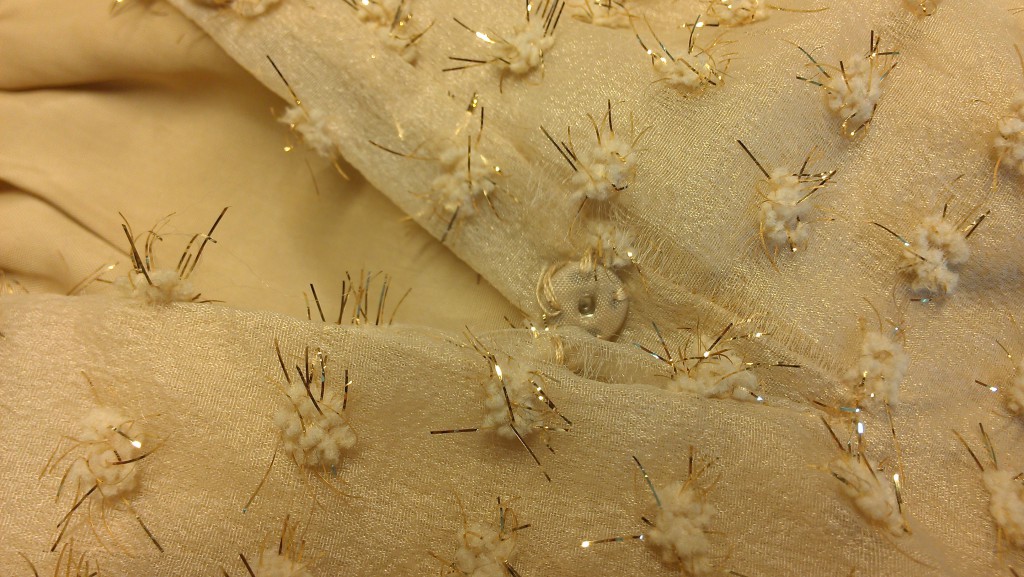 Repaired:
Sweater holes–
before: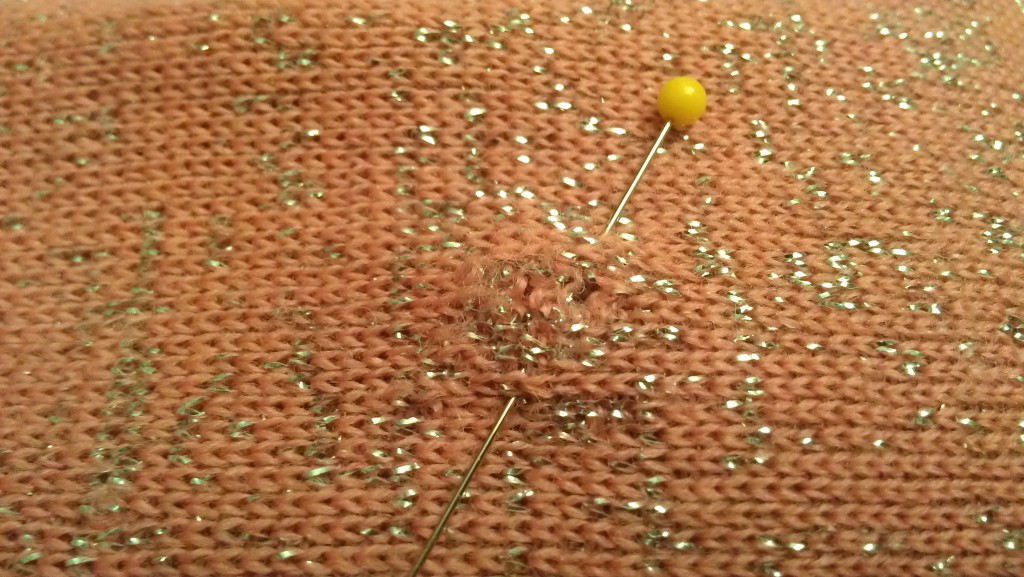 after: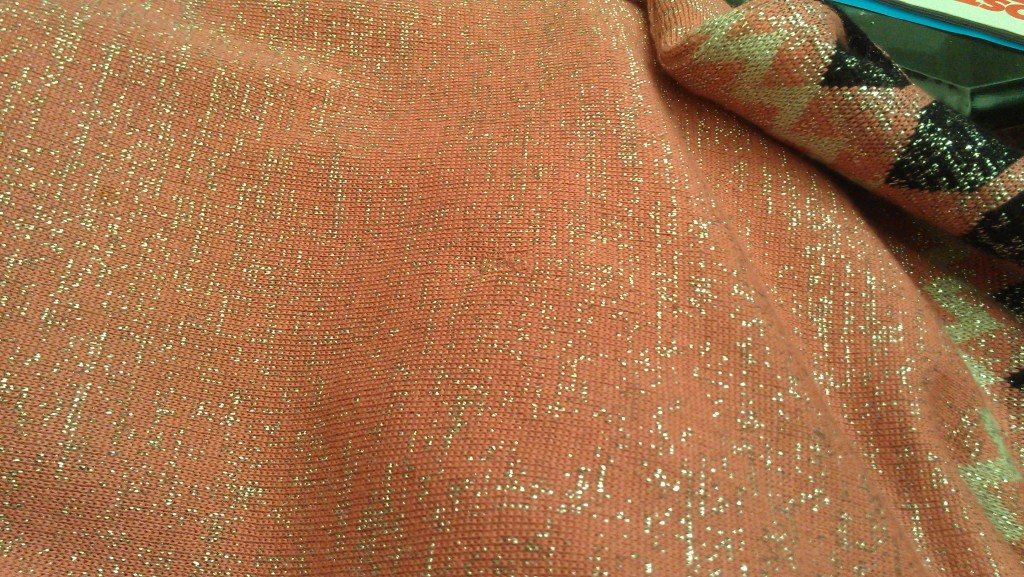 closeup: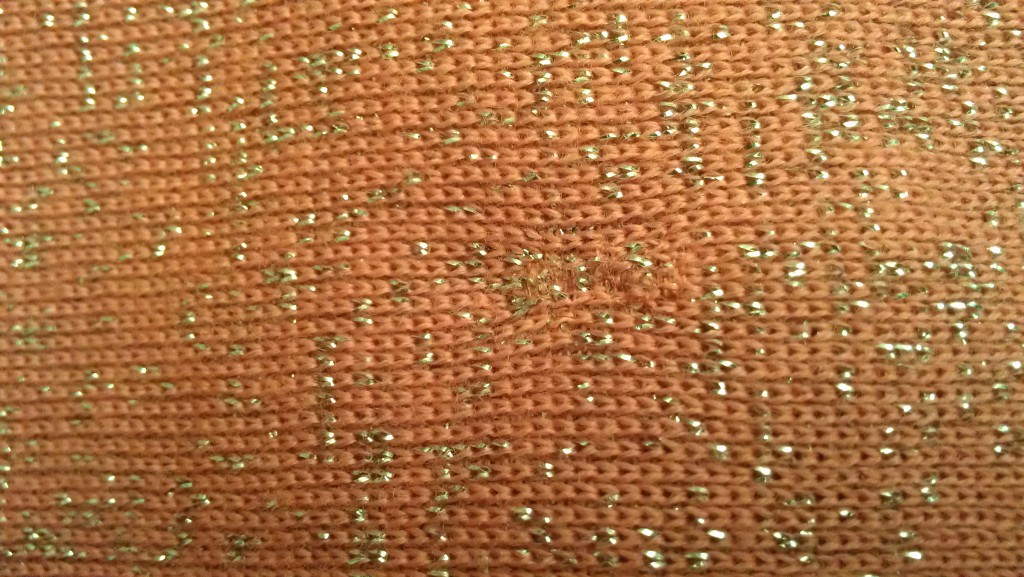 There are 3 repaired holes in this shot, if you can find them. Otherwise, there are none: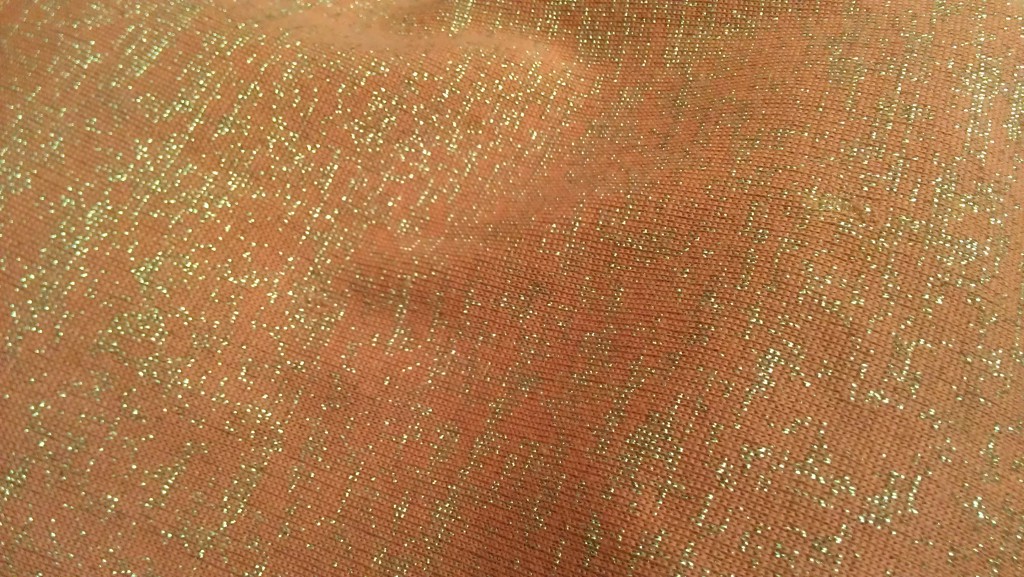 And to replace some worn-out elastic in a casing that is too small for a bodkin, I stitched the elastic to this tool. It would have fit through the eye, but that made it too bulky to fit through the casing: