I sat down this morning to finish planning all the pattern pieces for the remaining 7 topiaries, then rolled out my paper and started drafting.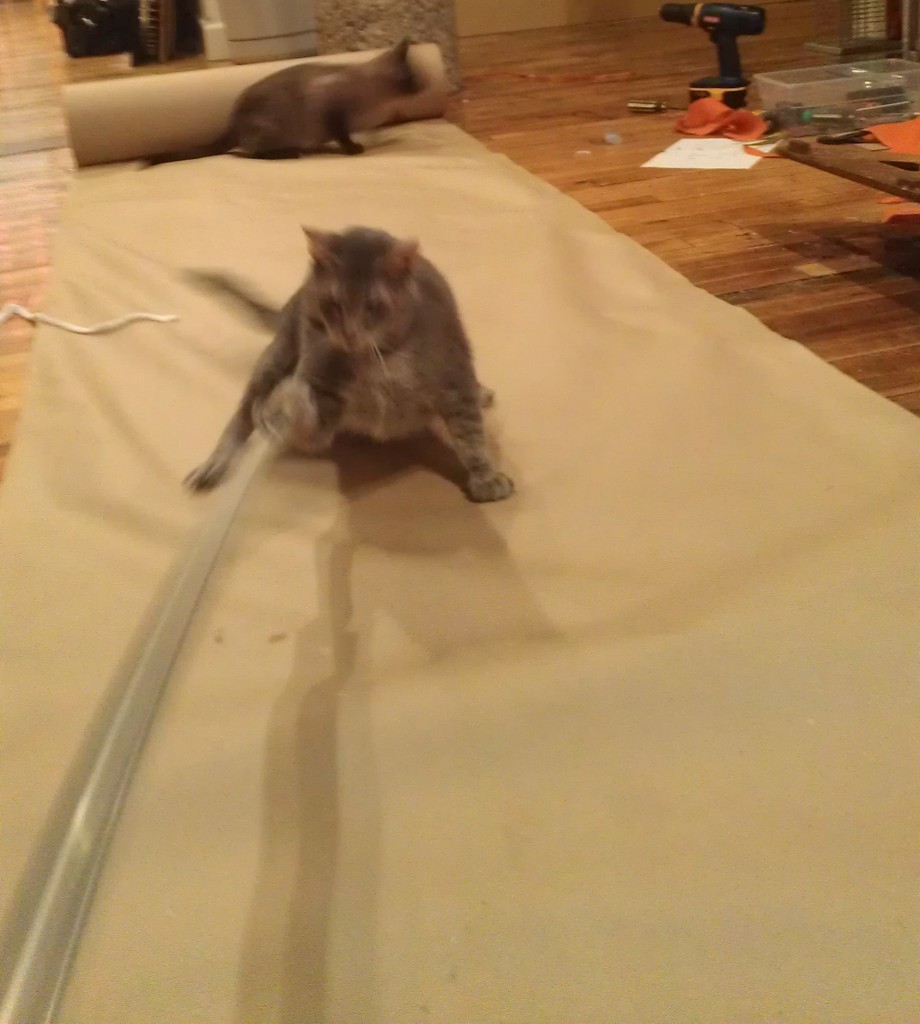 Between wrestling cats for the use of the rulers, maneuvering around the harp, and crouching on the floor for several hours straight, I decided to go ahead and sling one of my new 4'x8′ sheets of MDF onto a table base and spread out on a table in my cat-free studio.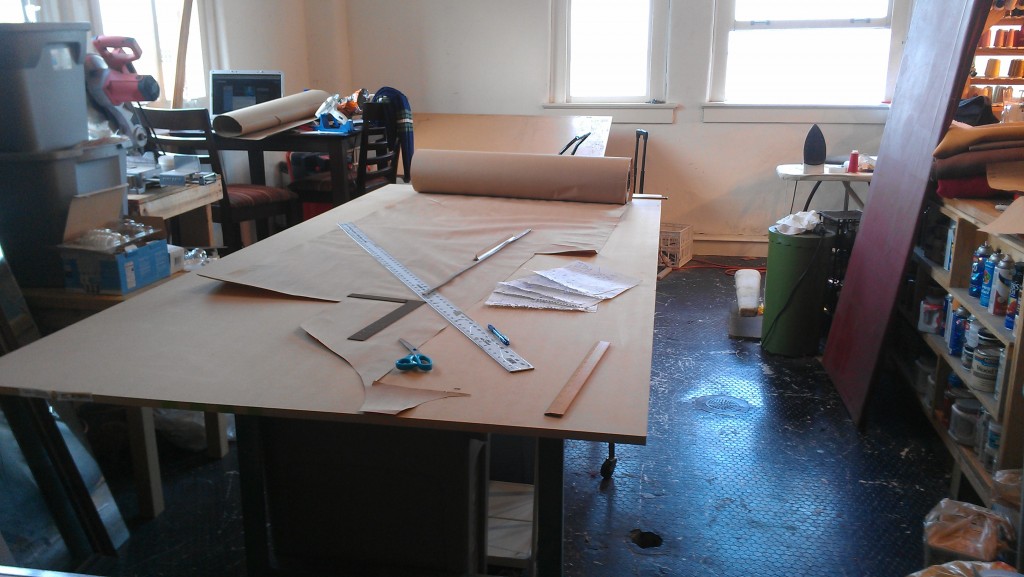 There are a lot of things that need moving around and reorganizing, and I was postponing putting up the table until I got that done–that, and because it's freaking heavy–but having a workspace this big is fabulous.
Several hours later and I'm down in the atrium again: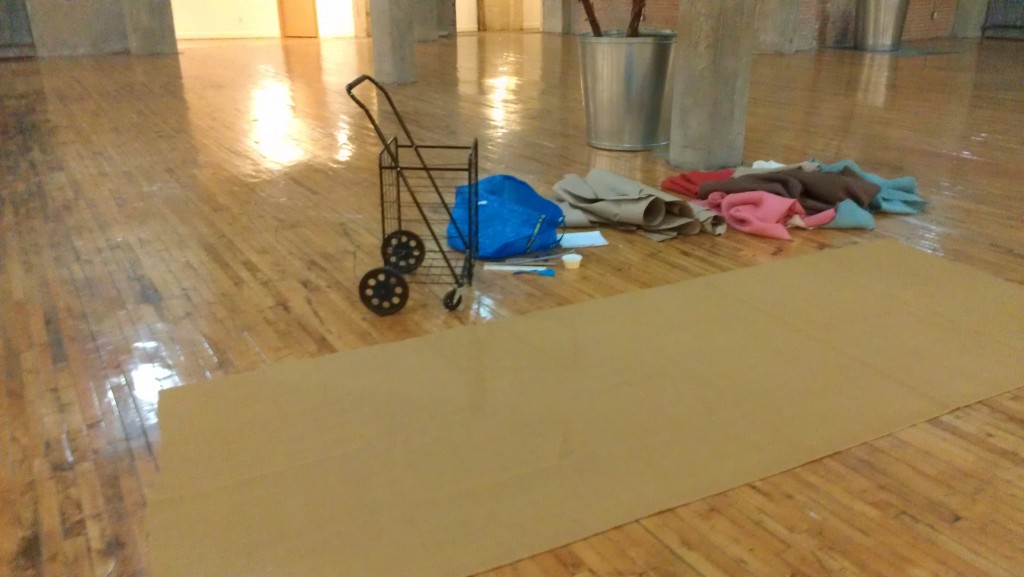 Okay, so the best-laid plans of mice and men. A lot of pieces had to be modified to fit the yardage available; Pooh's shirt got longer, and he's now wearing 3/4-length sleeves, instead of the cap-sleeved midi he usually wears. It's his winter shirt.
I ran out of belly and inner-ears for Eyore, but they'll be pink, and I think I can locate that locally. Christopher Robin has skin and hair, but no clothes. I had intended to make his shirt red without looking up a picture; it's not, and I ran out of red anyway. I could have sworn I'd ordered some blue for his pants, but discovered upon looking at the pile of unrolled burlap that there is no pant-blue. So about 3 yards short. Not bad for guessing yardage to cover topiary animals before even determining the pattern pieces.
Luckily, burlap doesn't have a nap and it's wiggly enough that if you don't cut it straight, no one will be able to tell–all the pieces just barely fit. I wound up with a tiny pile of scraps (many of them so small they're only in the scrap pile just because there's nothing else to use to solve emergencies) and an even tinier pile of trash: