The Chinese New Year fabric is too thin to be glued to the styrene in the usual way, so this time I'm going to be sewing the panels into cases, rather than just sewing the velcro. Luckily, I've already done the velcro part, so it won't be as last-minute time-consuming as it might have been.
We started out trying to avoid this, because it always looks better glued than sewn. I made a sample of it sewn and the gluer tried every possible technique to keep glue spots from seeping through and leaving marks.
I marked one side of the fabric to stitch on the lines, as they have to be very tight and very exact: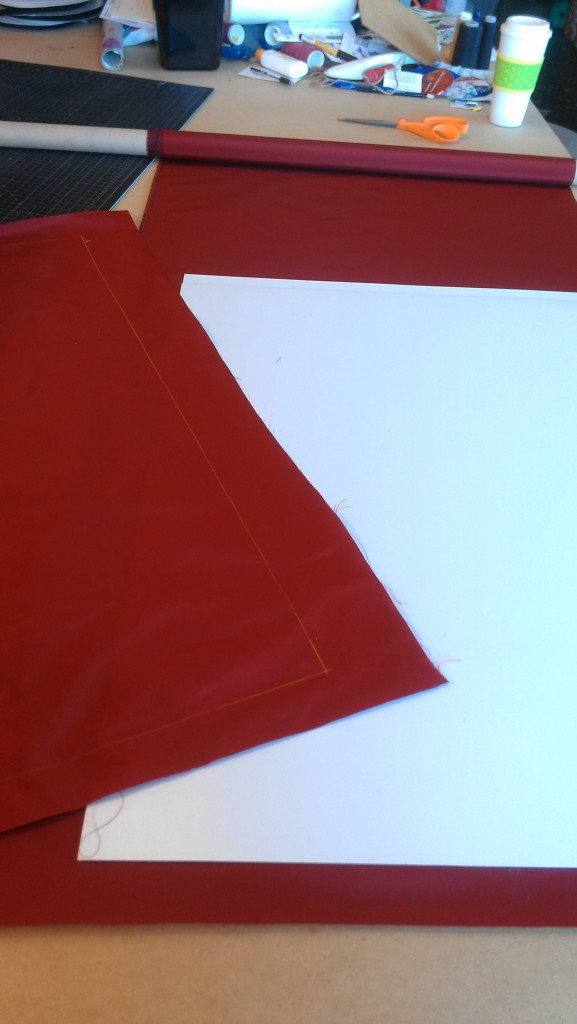 Stitch it, turn the fabric, press the edges and corners flat, insert the styrene with the seam allowances behind the sheet, secure the velcro straight with double-sided tape, fold the top over, pull it tight, and sew along the edge: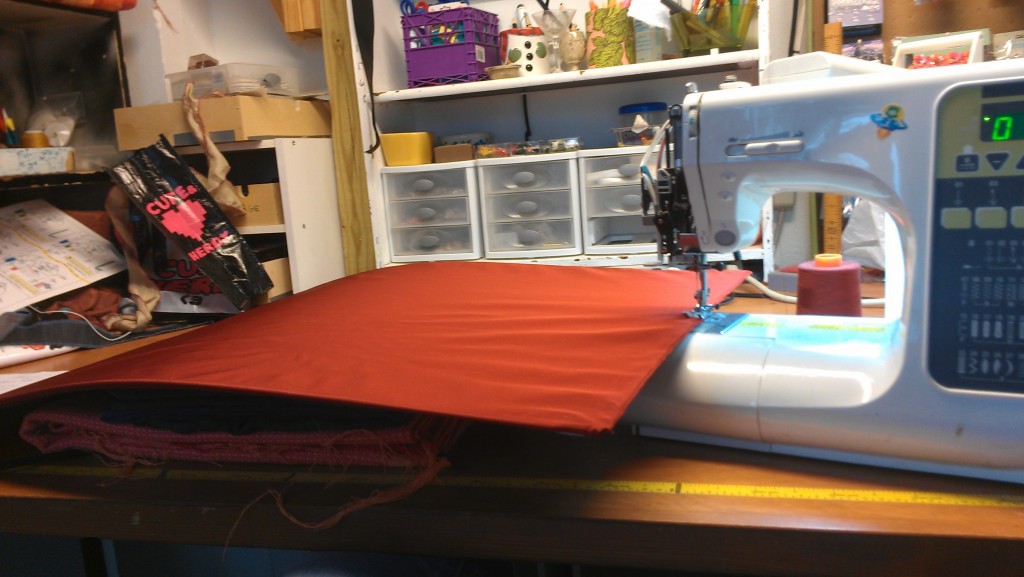 This part is really awkward because the machine can't grip something this big and stiff in the same way it grips regular fabric. When discussing this project in advance, I swore up and down that stitching through styrene would break the needle. It doesn't, for no apparent reason that I can figure, as styrene is plastic and relatively thick. So for the rest of these panels, I'll be able to stitch intentionally on the styrene itself, which will secure the fabric a little more easily. I'll also be working in a larger studio space so I can keep them flatter.
An added difficulty is this: you have to iron it perfectly and not wrinkle it before inserting the styrene. It cannot be ironed afterward without adding steam-related wrinkles and warps. The first sample I made wound up with these, and I had to start over.